Life in lists; because everything just feels so much better in list form.
These are not necessarily 'Top 5' of each, or in any particular order…
Five Quotes I Love:
1. "You have to realize that someday you will die. Until you know that, you are useless!"
2. "We are all in the gutter, but some of us are looking at the stars."
3. "Art is the lie that enables us to realize the truth."
4. "It is never too late to be what you might have been."
5. "People will forget what you said. People will forget what you did. But people will never forget how you made them feel."
Five Things That Scare Me:
1. Spiders
2. Not living life to the fullest.
3. Being forgotten.
4. Heights.
5. Creepy little girls (for real).
Five Dreams:
1. To write a book.
2. To travel.
3. To marry Gary.
4. To be in a career I love.
5. To live a long and happy life.
Five Films I Love:
1. Eternal Sunshine Of The Spotless Mind.
2. Fight Club.
3. Amelie.
4. The Girl With The Dragon Tattoo.
5. The Little Mermaid.
Five Blogs I Love:
4. Hello Sugarpea.
5. The Girl With The Strawberry Tattoo.
I hope the weekend brings you amazing adventures, plenty of happiness and a dash of luck!
🙂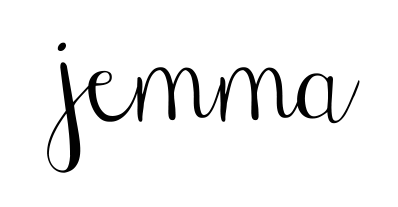 Keep up to date with my latest posts by following me! 🙂
Bloglovin – Twitter – Instagram – Pinterest – Facebook

INSTAGRAM
TWITTER
PINTEREST
*Any items sent for review are written about 100% honestly and in my own words. Sometimes collaborative content and partnerships with brands will appear on this blog. Affiliates links are used throughout this blog.