October 3rd shall now be remembered as the day people kept making me cry, but in the best possible way. I'm sure 98% of people who read this blog will have already seen all the shenanigans on Twitter/Instagram/Periscope from the Bloggers Blog Awards, but I needed to do a full post to really express how magical this day was for me personally. Also, I'm sorry but I only have crappy phone pics! I don't regret this though, carrying my 'proper camera' would have been annoying.
I'd been excited for this event for weeks; so you can imagine how hyperactive I was when I met the lovely Sarah in town to go get the coach together to Leeds for the event. We were brimming with excitement, Haribo, and a little bit of gin of course. It was my first time meeting Sarah, and oh my gosh she was so so nice! Incredibly funny, easy going, thoughtful and sweet. Huge thanks to her for being such a sweetheart! Anyway, after two very short hours spent squealing, gossiping, tweeting and periscoping; we were at Leeds coach station meeting Dee. I've spoken to Dee almost every single day for about a year; so it was absolutely perfect to finally meet her in the flesh and hug her. She's just as kind, funny and loveable in real life, and I was so beyond happy to enjoy the day with her.
So us three set off in search of other bloggers, and managed to find Claire and Lauren too! They are both even more beautiful in person and I felt so lucky to have met them. Claire was a hyperactive loony; and I think I fell in love with her immediately!
Once we got to Lamberts Yard we were greeted by balloons, pretty lights, sweeties and very tempting looking goody bags, stashed in the corner hiding (but obviously I spotted them immediately..). A few of the girls were already there helping set up, including Hayley obviously. Oh my lord is this girl even prettier in person! It felt incredible to finally meet this babe who I've adored for so long. She made the event even better than I could have imagined and I know everyone was so grateful for all her hard work.
Not long after, EVERYONE was there. The whole place was chock full of bloggers, brands and Prosecco. I can't name everyone even though I'd love to, but there were some people that were so lovely they made me want to burst with joy! Namely Rhianna, Emma, Katy, Becky, Megan, Erica, Kayleigh, Laura, Anoushka, Vicky, Courtney, Corinne, Sammie and Sophie. But oh for god's sake; EVERYONE was lovely. I could be here all day naming names! Honestly, I adore you all. There were a couple of people I didn't get to speak to at all, and this makes me SO down, sorry guys. I hope we get a chance to next time, the whole thing was overwhelming.
The whole thing went by in a total blur truth be told. We all chatted, got selfies (though I didnt get many and I'm GUTTED!) drank and giggled over shared #bloggerprobz. There were girls there who terrified me (in a good way!) and made me worry they'd hate me because I'm not cool; and then they ended up coming over, hugging me and telling me how awesome I was. Okay, I wasn't going to name names but the person who did this most was Megan from Thumbelina Lillie. She approached me (so I didn't have to feel like a weirdo going up to her, awesome) and was just possibly the loveliest girl I've ever met. In fact, after I won my awards (I'll get to that!) and went in the hallway to call my mum, she came out to check on me and gave me a hug and told me how proud she was. Cue me crying. Yep. But seriously, I can't express my gratitude enough.
There were so many people like this; immediately greeting me like an old friend, not a stranger. People with open arms giving you hugs and telling you they're happy to see you. It's powerful stuff. In fact I could cry again just thinking about that. I remember Emma saying something absolutely heartbreakingly sweet to me too, and I won't forget that. Small acts of kindness matter a whole big deal to me.
Anyway, the awards got under way and so did my Periscoping – obviously. I was excited to capture the announcements live for everyone who couldn't make it to see. I even got a seat right at the front for prime filming! If you'd like to know who won, Hayley has announced them all in a blog post here. The first award being announced was the 'Best Social Media' and I need to stress this to you guys right now; I did not even CONSIDER that I might win. No, no, seriously. I know everyone bloody says that, which is annoying when you really mean it. But honestly, I actually thought Erica was going to swoop it easily, and if I'm being even more honest; she deserves it more. Im on social media all day and night, yes. If you follow me, I wouldn't be surprised if I'm always in the first bunch of tweets in your morning feed, and last at night. But that does not constitute a win. It just means I have a problem, haha! There are people (like Erica!) who effortlessly makes you laugh, gasp and cheer with their day to day tweets, and involve you in their life so well; that I just can't compare. So I've no idea what people voted for me for, but oh gosh I'm so so happy. When my name was read out… fuck. Actually, yeah I think I swore! I sat there with everyone staring just dumbfounded. I seem to remember Sarah taking my phone to record everything, but it was a bit of a blur. I got up, mumbled something about being so grateful, apologised for being so Scouse (ha!) and sat back down.
Oh my lord I am not smooth. Why weren't I gifted with charm and sweetness?
Anyway, more awards coming and going. Jordan won Best Upcoming Fashion Blog and I couldn't have been happier for her! She is an amazing person who puts such effort into her blog always. When she was saying her thanks, she almost had me in tears; what a babe!
I absolutely fucking cheered with joy when I heard that Hayley had won Best Longstanding Beauty Blog; she deserves it so much. Somehow the daft sod thinks she 'won it by default because she hosted this whole thing'. Seriously? She's a massive idiot. An idiot who I love.
And then.. the Best Up and Coming Lifestyle Blog award. I'll be honest, I almost want to weep just typing this. Because this one.. well it's the biggie. Again, I didn't even consider that I'd win; in fact I had a clear idea in my head who would win and I was SO happy for them already. I got my phone all ready to turn around and film them (I'd already spied where she was sitting!) and had a big smile on my face. But before I knew it, the lovely girls from Sykes Cottages were saying my name. Sarah and Dee were squealing and cheering for me, and instantly my mind went blank apart from one single thought; 'They've got it wrong. Really, really wrong.' How could I win two?? MY little blog. This place I call home, this place I share my hopes and fears and dreams and questions. This place I swear, and take terrible photos, and rant and rave. This place. Right here. Someone is out there and really really likes it. It's like I bared my whole soul and it was terrifying, and yet you all took a deep dark look and said, 'Yeah. This is okay. You're okay.'
I cried, okay. I tried to hold it back, but it happened. The sad thing is I really don't think I did my thank you speech justice. I was tripping over my words, and wondering if people were staring wondering why some fat scouse bird had won something she clearly shouldn't have. I worried the other bloggers shortlisted hated me. I just worried a lot. I'm actually not a shy person, and talking in front of crowds doesn't bother me much to be honest. But this was something else completely. I felt completely vulnerable, because all my emotions were fighting to the surface. So it was a mess of a speech, and I'm grateful if anyone really listened and caught the honest gratitude behind my words.
But here's what I was trying to say, and what I wish I'd have said without getting choked up…
There's a reason I named my blog Dorkface. I didn't want to start a blog fooling anyone into thinking that I thought I was 'cool'. I wanted people to immediately know, I know I'm a dork, I know! I always had a big group of friends, so I'm not saying I never had anyone. But I always felt like an outsider (again, not in a cool way), a little bit different. I always felt I was just a little bit too clumsy, too fat, too awkward or too brash. This blog was my way of sharing the things I was interested in, finding others who had the same hobbies, and making some good use of my creative energy. But it developed into my home. I was welcomed into the blogging community and I made friends who I'd trust with my life. It's now somehow become my job, and something that inspires me every single day. I'm still this huge dork, and yet somehow people accept and like me anyway. I can't explain how eternally grateful I am. There was a time, before this blog; when I was a whole other person. I had zero confidence, I was depressed, uninspired, and I honestly didn't believe you could be happy every single day. Yet here I am; happy Every. Single. Day. It's all down to this blog, and the people who read it. It's changed my life and I can't believe how different things are now. People actually know me as the bubbly/happy person; wow. If you'd have said that to me a few years ago, I'd have laughed sarcastically in your face and deemed you a ferocious liar.
There was a time when I couldn't bring myself to get out of bed in the mornings.
These days I set my alarm early and wake up with a smile.
I'm the happiest little dork you ever did see.
The rest of the evening was spent drinking, getting food and being merry with like-minded souls. These guys inspire me, give me hope, make me laugh and support me. I was honoured to spend time with them.
A huge thank you to Hayley, for putting on the best event I've ever been to, and to everyone who has shown me kindness and supported Dorkface on this amazing journey so far. Also, I think it's pretty amazing that Talented Talkers got involved, and sent the lovely Shaun and Erica to represent them on the day. They were fabulous, helped the event go smoothly, and really made a fab impression almongst all the bloggers! Thanks guys!
Best Up and Coming Lifestyle Blog & Best Social Media Account 2015.
Jesus fucking christ, pass me the gin.
I love you guys, from the bottom of my heart.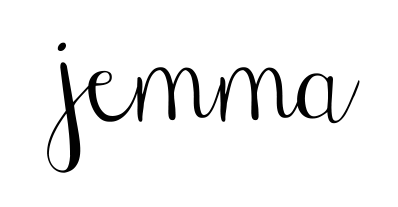 Keep up to date with my latest posts by following me! 🙂
Bloglovin – Twitter – Instagram – Pinterest – Facebook

INSTAGRAM
TWITTER
PINTEREST
*Any items sent for review are written about 100% honestly and in my own words. Sometimes collaborative content and partnerships with brands will appear on this blog. Affiliates links are used throughout this blog.