2006 was probably the height of my emo 'phase'. I was 17/18 and despite the contradiction here, it was probably the happiest time of my life. You know, before grown up life set in, before any real heartbreak and before anything super bad ever happened to me for the most part. I was young, free, studying Art and Design at college and loving it. I was out with friends every single week, had money to burn and no responsibilities.
I was also a total fucking emo. I recently shared one or two photos from this time on Twitter and Insta, for the lols. And oh did the lols come in heavily…
I'm glad a fair few things have changed since then. However, since this blog is a place of honesty, here are 5 ways in which I'm still a total fucking emo/scene kid (except all grown up and lame).
1. The music. Let's get the most obvious one out of the way early shall we? If you seen my Spotify playlists you'd see I'm clearly stuck between 2003-2008 when it comes to music. My favourites are still the likes of Blink 182, Placebo, Good Charlotte, Taking Back Sunday, Alkaline Trio, Fall Out Boy and From First To Last (YES, remember when Skrillex was Sonny Moore ?!). It's rare for me to find new artists that I like, and they still probably don't match up. Did I mention I'm going to see Funeral For a Friend on their Farewell Tour?
2. Emo boys. Ooh, gosh, fan me please. I'm sorry, but you can throw all the Channing Tatum's and Bradley Coopers at me all you like, and I'll still choose the skinny emo guy in the corner with a long fringe, hoody and tight jeans looking all broody. Don't get me wrong, Channing's great. But I could watch this video over and over and I'd still look like the heart eyes emoji. (OMFG look at Tom, just LOOK at him!!)
3. The fashion. Okay so I've definitely put away my pink and black tutu (notice I said put away? Not thow away..) and I'm not wearing three belts with every outfit, only wearing all black and my wardrobe bursting with band tshirts,…. but I do still appreciate a bit of my old emo self these days. Black nails, skinny black jeans, creepers and heavy eyeliner still make appearances and give me all the nostalgia.
4. The angst. Okay so I'm hardly scrawling emo lyrics on my hands and taking photos any more when I'm feeling moody, but that sort of feeling is still there, hidden. Whenever I'm feeling extra mopey only Blink 182's 'Adams Song' reflects it, and when I'm more frustrated and in need of some screaming, out comes Bullet For My Valentine. These days I tend to put that angst into artwork or writing if I can, but yeah I'm still that moody teen at times.
5. Tattoos/piercings. Obviously this isn't just an emo thing. But my tattoo and piercing obsession started for me around my emo phase, and hasn't wavered once. In fact, this very blog post goes live as I'm getting more ink done! Yep, today I'm off getting more tats. I'm sure you'll see 'em soon.
So yeah, still a bit emo sometimes. Ahhh let's be honest, I love it. Now excuse me while I back comb my hair and blast My Chemical Romance.
Are any of you guys secret emo folk too?!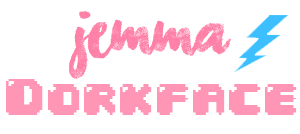 Keep up to date with my latest posts by following me! 🙂
Bloglovin – Twitter – Instagram – Pinterest – Facebook

INSTAGRAM
TWITTER
PINTEREST
*Any items sent for review are written about 100% honestly and in my own words. Sometimes collaborative content and partnerships with brands will appear on this blog. Affiliates links are used throughout this blog.