Five things I won't eat;
1. Seafood (most)
2. Pie
3. Mushrooms
4. Tomatoes
5. Lamb
Five most used apps on my phone;
1. Twitter
2. Instagram
3. Gmail
4. Paypal
5. Periscope
Five bad habits of mine;
1. Chipping my nails
2. Never putting clothes away
3. Not taking my makeup off
4. Being loud
5. Swearing a lot
Five bands that represent my teens;
1. Blink 182
2. Placebo
3. The Distillers
4. My Chemical Romance
5. Fall Out Boy
Five blogs I insist you visit today!;
1. http://www.popcornandglitter.co.uk/
2. http://www.elliesfavouritethings.com/
3. http://www.little-blog-of-horrors.com/
4. http://www.twodifferentworlds.com/
5. http://www.thedevilwearstartan.com/
Have a great weekend lovelies!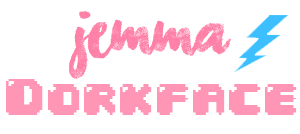 Keep up to date with my latest posts by following me! 🙂
Bloglovin – Twitter – Instagram – Pinterest – Facebook

INSTAGRAM
TWITTER
PINTEREST
*Any items sent for review are written about 100% honestly and in my own words. Sometimes collaborative content and partnerships with brands will appear on this blog. Affiliates links are used throughout this blog.