Hello hello helloooo!
Did you like my Rupaul impression? No? Okay I'll stop.
The past two weeks have been awesome for goodies in the mail, so much so that I couldn't wait until next week to show them to you guys (when I originally scheduled this post!).
I was lucky enough to be sent my own set of personalised matte lipsticks* from Crowd Colour; all featuring the Dorkface name and an extra dose of sass! The novelty of such pretty and personal beauty products is enough to draw me in; but the products themselves are so lovely that they're something I keep coming back to.

I was sent six matte lip colours, worth £35 (when bought in the six pack set) which is a fantastic bargain, especially when it's for a personalised item too. The shades range from nudes, peachy pinks, dusty roses, to deep reds. I loved the shades of choice, but admittedly I wish they had names instead of numbered shades – juts because I find it easier to remember my favourites then!
However the lipsticks themselves are beautiful. They apply smoothly and easily, set perfectly and last for hours. I was so happy and felt really lucky to have sampled them!
Next up in my mailbox faves recently was this beautiful piece from Larimar jewellery. Larimar is a beautiful turquoise gemstone that can only be found in the Dominican Republic, and the collection available on Larimar's website is astounding. I was sent this beautiful teardrop pendant* and it's even prettier in person than the photographs showed online.
I'm hoping to find the perfect silver chain to team this with, and give as a gift to my Mum who I just know will adore it. I also plan on then getting her matching earrings for Christmas, but shhh; that's secret.
The last thing I'm SUPER grateful for in my mailbox recently is the awesome package I got from Ungrip*;
Ungrip is probably the handiest and most useful thing I've ever got for my phone, and I can't ever see me not having one on all my future phones now. It's basically a cute little loop that you stick to the back of your phone (easy, super firm, but easy to remove too). Then you can hold your phone so much easier with one hand. Sounds random? How many times have you struggled to take that perfect selfie with one hand, or dropped your phone on your face in bed (ouch). I know I've done this anyway. But this is solved with the ungrip, and best of all it comes in a bunch of colours and patterns – yay! Gary and I are both using one on our phones now, and I bloody love it!
Plus, after breaking my phone the other month from dropping it; you better believe I'm happy to have this extra precaution so that doesn't happen again! 🙂
What about you guys?
Anything nice in your mailbox recently? 🙂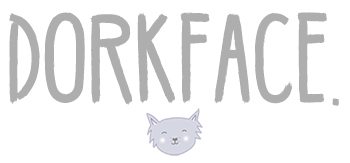 Any product marked with * contains PR sample or is sponsored content.
All views my own. See my disclaimer for more info.
Bloglovin –
Shop my Etsy! –
Twitter –
Instagram –

INSTAGRAM
TWITTER
PINTEREST
*Any items sent for review are written about 100% honestly and in my own words. Sometimes collaborative content and partnerships with brands will appear on this blog. Affiliates links are used throughout this blog.