September has come and gone in the craziest, quickest fashion ever! I can't believe it's officially October tomorrow, my favourite month.
This month has had some amazing highlights; getting engaged, getting nominated for three Bloggers Blog Awards, catching up with old friends, creating some new products for sale that I'm really happy with, getting involved with some awesome blog collaborations, and FINALLY getting on top of my schedule so it's a little more enjoyable, a lot less crazy.
Print available to purchase here.
I also feel really happy that we've made some decor changes at home, and though it's not 100% finished yet, I am becoming more and more thrilled with how it's looking. I have ordered a new desk, and Gary and I have a new plan for how our 'work area' will be laid out. We do have the office, but to be honest be use this more for the photography set up, a spare wardrobe, and shooting Youtube videos. Plus when we're both actually working on our computers all day, it's nice to still be in the same room – y'know? So our desks will be next to each other now, to create one big work hub. Yay!
I also feel pretty damn good about my blog schedule. I've been slowly and shyly introducing more fashion and style based posts, and I hope you guys are enjoying that. One day I'll be brave and confident enough to emerge out into the sunshine with a camera. But for now? At home playing dress up is fun. The other great thing is that I'm able to write most posts ahead of time now that my schedule is semi-normal, meaning I get to feel super organised when I have two weeks of posts worth ready to go out.
The cutest, loveliest gift popped in my mailbox from Han over at Nylon Toast too! She's an awesome creator and she has an Etsy FULL of beautiful, fun greeting card designs that you guys need to check out! I was kindly sent a pretty selection for myself, and I'll be using it for some cute snail mail very soon. Thanks Han!
I'm hoping October has a bunch of awesomeness in store for me! I'm aiming to start my Christmas shopping early (I really wanna be organised this year!), I'm going to be hosting MULTIPLE Girl Gang movie nights (think lots of Halloween themed films!), and I kick tomorrow off by attending the Bloggers Blog Awards which is so good! I can't wait to meet all my fave bloggers!
Anyway, I hope September has been just as wonderful for you guys. And I do wish all the luck for October too!
Bye guys! See you next month! (Har har, I'm so funneh).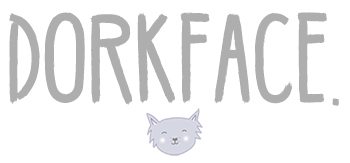 Any product marked with * contains PR sample or is sponsored content.
All views my own. See my disclaimer for more info.
Bloglovin –
Shop my Etsy! –
Twitter –
Instagram –

INSTAGRAM
TWITTER
PINTEREST
*Any items sent for review are written about 100% honestly and in my own words. Sometimes collaborative content and partnerships with brands will appear on this blog. Affiliates links are used throughout this blog.