It's that time again where I get to share the love and tell you guys all about my advertisers for the month. This is so important to me, because I literally rely on these guys for support, and I genuinely want them to get that support back. They truly deserve it and it's a fantastic way to discover new people to follow too!


Lavender and Honey
Samantha's blog is the type of one that makes you drool a little from it's beauty. Her blog is clean, elegant, inspirational and full of style.
YOU SHOULD SEE: Sam's Instagram – GOALS.
Love From Berlin
Rae's blog is a beautiful collection of photography, creativity, DIY and so much more. Living with intention is a huge part of her blog and life, and her inspirational style will grab you instantly.
YOU SHOULD SEE: Autumnal Interiors – Please can I live here?
That Sunday Chill
Pem's blog is a colourful array of personality, unique style and being true to yourself. She stands out in this sometime cookie cutter blog world with her own voice and blog.
YOU SHOULD SEE: Don't Laugh At Our Dreams
Kitty Writes Stuff
If you want a place for feminism, creativity and a passion for writing; then Kitty is your go-to. This blog is perfect for books, art and travel recommendations too!
YOU SHOULD SEE: 100 Female Authors Everyone Should Read
Hello Dizzy Miss James
Victoria is someone I've known as a designer of all things cute & quirky for a long time now, and her blog represents her style well! Full of colour, personality and style; you're sure to love her as much as I do.
YOU SHOULD SEE: An Open Letter To Blogtacular
Wishes, Hopes and Dreams
Fiona's blog is a beautiful plethora of lifestyle posts, beauty reviews, helpful blogging tips and much more! She also has a new blog layout which looks beautiful, yay!
YOU SHOULD SEE: Kylie Cosmetics; First Impressions
The Prosecco Diaries
As well as having the coolest blog name ever, Sarah also has a whole backlog of amazing posts to back it up. With lifestyle, beauty, advice, book posts and much more; there's something for everyone!
YOU SHOULD SEE: So You Want To Be A Full Time Blogger?


Prompts By Dee
Dee is a delight in the blogging community, and for good reason. Nominated for The Girl Gang award in the BBA's; she's here to make a good impression on you. Her blog is a fun filled fandom with awesome lifestyle posts along the way.
YOU SHOULD SEE: 10 Mantras To Kick Start Your Morning
Paperhaul
My only business advertiser this month – and a bloody fab one for all you stationery lovers! For just £10 per month you'll be sent a subscription of amazing paper goods sure to bring a smile. It's like a bloggers dream!
YOU SHOULD SEE: Their past boxes – you'll even find some of my work in there, hehe!
I hope you guys have a wonderful time exploring all my advertisers!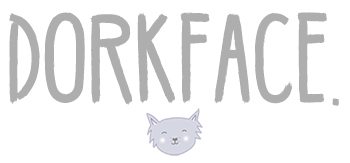 Any product marked with * contains PR sample or is sponsored content.
All views my own. See my disclaimer for more info.
Bloglovin –
Shop my Etsy! –
Twitter –
Instagram –

INSTAGRAM
TWITTER
PINTEREST
*Any items sent for review are written about 100% honestly and in my own words. Sometimes collaborative content and partnerships with brands will appear on this blog. Affiliates links are used throughout this blog.