So as I'm sure all of you now know; I recently got engaged. Among the champagne celebrations and staring at my new ring for hours on end, I've been planning the wedding already in my head.
Nothing absolutely set in stone of course, I'm simply enjoying looking at dresses, venues and pinning ideas on Pinterest. I suppose this is the nice easy part, the beginning, before all the stress.
I've always known what sort of wedding I want to be honest, and I really hope I can pull it off. I thought I'd share with you guys my first ideas I've been putting together, and it'll be fun to see how these things change nearer the time really.



So here we have my top 8 wedding plans/ideas/wishes for the big day-
1. An outside wedding. This is the big one. I have always, always seen myself having an outdoor wedding, it's something that has never changed. I really hope I can find a venue to accommodate this within our budget, as it means the world to me. I want fairy lights, lanterns and lots of evening twinkles; like these Solar Cage Lights or these String Copper Wire Lights from Festive Lights*. Perhaps a pretty marquee and a firepit… okay I can dream.
2. The perfect dress. Of course every bride wants to find that perfect dream dress for the big day, it's probably the most exciting part of wedding planning! I myself am open to many different styles, but I adore anything that feels extra 'princessy' and has beautiful detailing. I was recently contacted by Bridal Reloved, who have a huge range of amazing dresses at a fraction of the usual price tag, and we're hoping they may be able to help me find my dream dress!
3. A DIY theme. I'm very into Pinterest weddings, and I'm sure everyone says that too. However I've always believed that details make a huge difference, and I plan on adding my own little touches to our wedding day. I want bunting, wildflowers in a variety of mason jars, table decorations with a difference, and invitations designed by myself.
4. Stepping away from tradition. This is the only part of the wedding plans I'm slightly worried about. I don't plan on having a 'first dance' included, and to be honest I really, really, really doubt I'll want to dance. If I can manage to find a venue without a dance floor I'd be even happier, but we'll see. I'd rather have beautiful tables, all under a pretty marquee, with light music playing and drinks flowing. I also plan on only having ONE bridesmaid, my best friend. I have other really close friends, but deciding between them would be a disaster, and I really don't want a big wedding anyway, so one will be fine. Also Gary and I are both Atheists, so nothing religious will be included. And finally, I won't have my Dad there to give me away on the big day, so it'll be my Mum.
5. A small guest list. As I mentioned, I'm hoping to keep the wedding very small, just because I don't believe in going bankrupt for one day, even the most special one. I would love to invite lots and lots of people in the evening, but for the actual ceremony itself, it will be only our closest family members and friends.
6. The perfect photographs. After the big day is over, I want photographs I'll treasure forever of course! I want lots of close up photos of all the pretty details from the day, lots of candid photos, and someone who will avoid the 'run of the mill' photos and take extra special ones for us. I have no idea where to start for a photographer; so any recommendations would be awesome!
7. Keepsakes. I'd love to have little keepsakes and special additions to each table at our wedding, for both our guests and for us to keep and look back on. Pinterest has some amazing ideas, from mini chalkboards with messages, scrolls of paper, polaroids, guestbooks and more.
8. Hair. Finally, my hair for the big day! As someone who sticks to very untraditional hair colours, what do I have planned for my wedding? Well, I'm still keeping it colourful; but much more in keeping with my wedding colours. I'll be going for a very pretty, light, pastel themed wedding and so I'll need my hair to match. I'm pretty settled on lilac.
And that's all the thoughts and plans whizzing around my mind so far.
What do you guys think?!
*This is a collaborative post.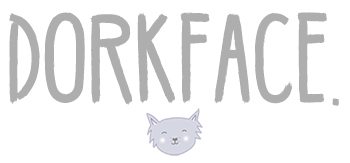 Any product marked with * contains PR sample or is sponsored content.
All views my own. See my disclaimer for more info.
Bloglovin –
Shop my Etsy! –
Twitter –
Instagram –

INSTAGRAM
TWITTER
PINTEREST
*Any items sent for review are written about 100% honestly and in my own words. Sometimes collaborative content and partnerships with brands will appear on this blog. Affiliates links are used throughout this blog.