Bonjour lovelies! Hope everyone is doing well and looking forward to the weekend. I myself am in for a hectic one, as we finally have our official moving day – Tuesday! So this weekend will be full of last minute packing, ordering furniture and manic running around I'm sure 🙂 The house is a total mess right now, and I can't find anything I need to keep organised or creative, which is a little annoying. This means though that when this post arrived today, the beautiful contents were even more welcome than ever!
I was sent a little bag of treats kindly from Kawaii Wonderland who specialise in basically everything I LOVE. If you've followed me even for just a little while, or you have me on Instagram, you will know how much I am obsessed with cute Kawaii goods. It's my aim in life to be a Harajuku girl and visit Hello Kitty world one day, so Kawaii Wonderland is pretty much made for me.
In my lovely parcel (beautifully wrapped and packaged I must say!) was a Hello Kitty pen, a set of four cute rubbers shaped like books, a set of kitsch character stickers and lace sticker tape. I'm such a dork my first thought was, 'Oh wow my new desk is gonna look amazing with my new stationary!' – yes really, I'm that girl. The blogger in me was thrilled to adorn my notebooks with lace tape and cute stickers, all the while writing away with my new Hello Kitty pen.
If you're not turned on by stationary as I clearly am, then I completely understand. You are a normal, functioning human with interests maybe of a more important scale. But maybe if you are a Kawaii minded individual like myself, or a keen stationary hoarder (see this post), then maybe I've piqued your interest for a little while. I am 100% featuring Kawaii Wonderland and their products on my blog because I am in love with them and I am genuinely excited to be gifted with such adorable surprises. I thoroughly recommend you all take a visit to their website (or twitter) to see the other beautiful products they offer. I have my eyes on some pink lace tape right now..
Are you a Kawaii fan at all? 🙂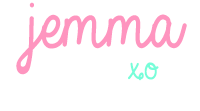 Keep up to date with my latest posts by following me! 🙂
Bloglovin – Twitter – Instagram – Pinterest – Facebook
*I have not been paid at all for this post. I was gifted these items by said company and not under any obligation to write a positive review. All thoughts and opinions are 100% my own.

INSTAGRAM
TWITTER
PINTEREST
*Any items sent for review are written about 100% honestly and in my own words. Sometimes collaborative content and partnerships with brands will appear on this blog. Affiliates links are used throughout this blog.