Things I'm thankful for-

The most comfortable, beautiful new bed. Think marshmallows and clouds. HEAVEN.

My new view. True there are better ones out there but I never even had a view at my old house, so I'm loving this at the moment. Seeing all the twinkly lights of town in the evening is so pretty and relaxing.

Space! Gary and I were so cramped in the old house living with my mum and brother, and now we have more than enough space to roam. It's amazing to not feel confined to one room!

My workroom. Gary being the kind soul that he is, offered to let me have the spare room entirely to myself. Although it's not set up yet, I plan on having a huge desk in there for somewhere I can write, draw, paint and photograph. I also have my wardrobe and mirror in there so I can treat it as my own closet too, yay! This is definitely going to be my happy place.

Freedom. Now whilst it's true we pretty much did what we wanted anyway while living with my mum, it's so good now to know we aren't affecting or bothering anybody else now. It's also SUCH a nice relief to not still feel like a child.

Possibilities. I don't have anything in particular in mind here, but it's fantastic to know that we've finally gotten the perfect place we've wanted for years. Who knows what other lovely things will come in the future.
And finally, I'm so grateful for having internet finally 🙂 I will be back to my usual blogging routine before you guys know it! You can expect lots of photographs of the new place as we unpack and settle in properly. We still have so much furniture to buy! Hope you've all had a lovely week 🙂 xx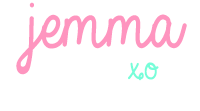 Keep up to date with my latest posts by following me! 🙂
Bloglovin – Twitter – Instagram – Pinterest – Facebook

INSTAGRAM
TWITTER
PINTEREST
*Any items sent for review are written about 100% honestly and in my own words. Sometimes collaborative content and partnerships with brands will appear on this blog. Affiliates links are used throughout this blog.