I've spoken a few times before about my love for Winter and how I usually switch my makeup with each season. It's something I really enjoy as it keeps things fresh and pushes me to try new shades/styles all the time. But I don't think I've actually shown you guys what lipsticks I've been loving lately for Winter, until now.
I won't go into hunting down each one and naming them unless you want to know a particular shade/brand, and by all means ask and I will deliver. I just wanted to give a little insight into my daily lipsticks of choice without being exhausting about it. I have a combination of dark shades for real vampy looks, reds for a range of day to day wear, and subtle nudes I wear for work.
I'm loving my little Winter collection lately, but I must say I'm having real trouble finding some eye shadow combinations to compliment all of them. I tend to just stick with a nude and play it safe, which is honestly getting boring now. Please let me know/link me and suggestions you guys may have 🙂 As I would love to give some new looks a go!
What's your makeup style lately?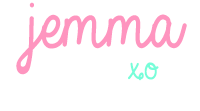 Keep up to date with my latest posts by following me! 🙂
Bloglovin – Twitter – Instagram – Pinterest – Facebook

INSTAGRAM
TWITTER
PINTEREST
*Any items sent for review are written about 100% honestly and in my own words. Sometimes collaborative content and partnerships with brands will appear on this blog. Affiliates links are used throughout this blog.