Happy birthday to me! Happy birthday to me! Happy birthday to meeeeee… Okay you get the point. Today I turn the the very strange 27 years old. Oh god that sounds so old (for me!), I still think I'm like 18/19 in my head! It seems like my late twenties have totally crept up on me and I'm so unprepared. I sometimes have to take a moment to think how old I am… is that just me?
It's a baffling thing to stop counting birthdays, to stop looking forward to becoming a year older. I've found that the older we get, the less our birthdays our celebrated – unless we take control and own that celebration for ourselves. And with basically everything in this culture telling us it's the most awful thing ever to get older, it kind of takes the sparkle out of it.
I hope today I can get that sparkle back. I want to reflect on the things I haven't done, and not be depressed by it – but be motivated! I'd like to embrace this mature person I've become (okay not all the time..) and accept myself for every little mistake I've made, and to celebrate the changes I've gone through to get here.
10 Things I thought would have happened by now:
1. I'd have traveled all over the world.
2. I'd have my own house, obviously.
3. I'd be married already.
4. I'd have at least once child already.
5. I'd be in my amazing dream job.
6. I'd have learned to dress better.
7. I'd have learnt another language.
8. I'd be writing my own book.
9. I'd be a brilliant cook.
10. I'd definitely know what the hell I'm doing.
Now let's summarise shall we?
1 – Ahhh I wish I could travel a lot more, sadly I don't have the money. But I'm okay with this, anywhere I want to go I'll save for each year and make the effort for at least one lovely trip 🙂
2 – Own house? Bish please. I'm happy as larry in our flat, and I'm grateful too. Nobody losing sleep over not having two floors.
3 – I'm amazed I was so naive to think I'd be married by this age. It seems crazy now! Gary and I have already planned our wedding and we're not even engaged haha, but I can't see it happening for some time. And that's never gonna be a problem. We hold hands and make promises to love each other always every single day. A white dress won't change that; but it'll be lovely whenever it happens.
4 – A child?!?!!! Oh dear lord no. I'm still a baby myself okay! Sheesh.
5 – I can't complain. I'm in a brilliant job, that's getting me closer to one of my dream jobs everyday (I have a few!). But I think life is all about always evolving & finding new things to aim for anyway.
6 – Oh dear. This'll probably never happen. I've made my peace with it; today I wore a hoody and beanie hat and flowery skirt and pumps. I'm okay with being this calamity.
7 – I still wish this 🙁 I really should, I think it'd be an amazing skill to have, and something to be proud of. But oh man I don't have time!!
8 – Well okay I really should get moving with this, but I at least have my idea! I have the basic plot, my characters, some scenes written out, a chapter here and there. It's still only like 10%, but it's something.
9 – Hahahahahaha.
And finally, number 10.
– I've learned to find joy in not knowing what's going to come next in life. There is this beautiful madness in the chaos of it all. It makes you fierce and so much stronger. It makes you appreciate every god damn second you have on this earth, because nothing's for sure. So smile for your health, smile because of the family you have, smile because you have freedom and you get to have a job. Smile because it makes others smile, and smile because you are beautiful.
I've made mistakes sure, but I've also become someone so much stronger, braver, knowledgeable and kind; I think. I may be getting older, but I'm seeing things with fresh eyes. There is magic to be had in this world, and the next adventure is just around the corner.
Hello twenty seven.
I think I could get used to you.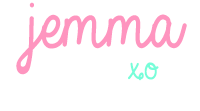 Keep up to date with my latest posts by following me! 🙂
Bloglovin – Twitter – Instagram – Pinterest – Facebook

INSTAGRAM
TWITTER
PINTEREST
*Any items sent for review are written about 100% honestly and in my own words. Sometimes collaborative content and partnerships with brands will appear on this blog. Affiliates links are used throughout this blog.