I've made it no secret that I'm an Autumn/Winter girl at heart, so although there are some good things about Summer to appreciate; I'm very happy it's not going to be around for much longer. Let's face it, England has already experienced plenty of rainy/grey days lately, yay! Yes that's right; I love it.
So here's my top five things I'm happy to say goodbye to for another year…
1. Sunshine Guilt.
Do you ever really look forward to your day off, so you can enjoy staying in pj's, getting some blogging done, maybe having a Netflix binge; only to see its a glorious, hot day outside which you're not taking advantage of? Everyone has plans for the beach, the fair, or something or other, and you feel guilty sat in your knickers pressing play on another episode of Pretty Little Liars. Sod you people, I don't care if the sun is out! I'm playing INSIDE today!
2. Summer Colours.
I don't know why I do it, but every year you can guarantee I give in to Summery colours as pressured by advertising, the high street and even other bloggers! It doesn't occur to me to stick to cooler, darker tones for my makeup and clothes since they suit me SO MUCH BETTER. Nope, I'll go for the orange and yellow dress please. Oh and a new Summer palette from my favourite makeup brand? Of course I'll have it! Doesn't matter if I never wear it (or look like a washed out idiot if I do!).
3. The Sweat (sorry!).
Yep, there's no getting around this one and I know its gross. But basically everything is always clammy, you never feel quite as comfortable as you could, and public transport is a cesspool of disgusting smells. We could all do without this, yes?
4. The Bugs.
Oh dear god this is the worst part for me I think. I am absolutely terrified of spiders, and I hate any bugs in general anyway; so Summer is a constant battle. All of the bugs seem to come out of hiding and insist on ruining my day. The worst bug moment of 2015 so far? There was a spider on my towel when I got out the shower, and it was HUGE. Cue me lashing the towel and running around the flat naked screaming my head off. Yes really. Moving on from that mental image…
5. Sleeping.
I absolutely love when it's cold enough to get wrapped up in the blankets like an Eskimo and have Gary spoon me (whether he likes it or not..), but Summer just makes this impossible. You can barely take the heat anyway so blankets are a no no, and if you have windows open you run the risk of bugs getting in! Grr.
Basically I love the rainy, windy days, the grey skies, the thunder and lightening and even sometimes the snow that we experience in England in Autumn/Winter. Bring it on!
What do you guys think? Are you loving Summer right now, or are you excited for it to be over, like me? 🙂 Let me know!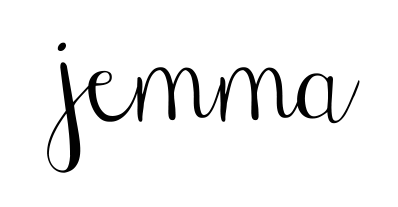 Keep up to date with my latest posts by following me! 🙂
Bloglovin – Twitter – Instagram – Pinterest – Facebook

INSTAGRAM
TWITTER
PINTEREST
*Any items sent for review are written about 100% honestly and in my own words. Sometimes collaborative content and partnerships with brands will appear on this blog. Affiliates links are used throughout this blog.