Sometimes I'm browsing through Pinterest happily, and as much as I'm loving the beautiful decor that I'm fawning over; I'm usually left feeling a bit deflated. After all, my little flat is never going to look anywhere near as pretty as those fancy apartments in a million years.
However, I think I've found a way to help my little Instagram heart be happy, and that's by making small changes one at a time. I tend to collect cute little prints, cushions, decorative items whenever I can, and find a place for them around the flat as I go. My aim is to make each room look extra adorable and Pinterest-y over time! I will live in a cute princessy palace one day…
So can you imagine my excitement when the lovely folk over at IWOOT* (I Want One Of Those!) sent me the most lovely gift to help in my mission for ultimate cuteness?! Anyone who knows me knows how perfect this gift is; an adorable 6 pack of vintage mini milk bottles. Just join me in admiring these for a moment…
I'm sorry! I know, so many photos. But they are so damn pretty I couldn't resist. Now yes I could actually use these bottles for drinking, and maybe I will if I ever get around to making awesome milkshakes. But for now, these pretty gifts will be eye candy for my window. As you can see I've decorated them with pretty flowers (fake ones for now, but I'm sure I'll use plenty of fresh ones every now and again) and fairy lights. Am I Pinterest yet??
IWOOT have a beautfiful and pretty awesome gift section which you should definitely check out (Christmas aint that far away guys and gals…), but unfortunately I couldn't see these exact bottles any longer; just shows how popular they are eh? However, being the helpful little miss that I am, I've found some alternatives here, here and here.
I'd love to know if you guys have any cute DIY's you would use these bottles for? Or link me to your Instagram/Pinterest if you're as obsessed with cute decor as I am! I'd love to have a nosey 🙂
Big, huge, up in lights thank you to IWOOT for thinking of me for such a perfect gift, yall are pretty cool.
Now I must dash, I need to Instagram these bad boys while there's still good daylight!
#obsessed.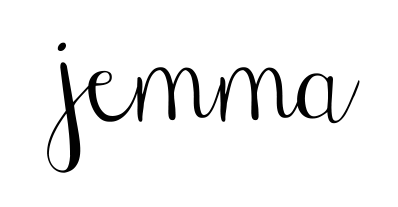 *Items were provided for review. All views are 100% my own. For more information, please see my disclaimer here.
Keep up to date with my latest posts by following me! 🙂
Bloglovin – Twitter – Instagram – Pinterest – Facebook

INSTAGRAM
TWITTER
PINTEREST
*Any items sent for review are written about 100% honestly and in my own words. Sometimes collaborative content and partnerships with brands will appear on this blog. Affiliates links are used throughout this blog.