We've already done four of these? Holy batman time sure does whizz by quickly! I bloody love doing these weekly posts now, I hope you guys are enjoying them as something a little different. It's a chance for me to get out some info I might not necessarily in a blog post on it's own, and I also give shout outs to awesome blogs every week, which feels so good! So here's this weeks Friday Five…
Five things you might not know about me;
1. I'm quite morbid and think about death a lot. Kind of fascinating.
2. I'm an Atheist.
3. I had Pneumonia as a kid and had to be hospitalised for a while.
4. I believe happiness is the most important thing in life.
5. The only colour I don't like is brown (apart from on hair!).
Five names I wish were mine;
1. Luna
2. Willow
3. Violet
4. Alex
5. Autumn (yes really).
Five things that inspire me;
1. Organising things (especially my planner).
2. Chilled playlists.
3. Collaging.
4. Reading blogs.
5. Night time.
Five games I love;
1. Zelda (mostly on the DS).
2. The Sims
3. Super Mario (the older the better).
4. The Walking Dead (I won't play this -scared- but love watching Gary play haha!)
5. Plants VS Zombies.
Five blogs worth visiting NOW;
1. http://www.fineanddandyblog.co.uk/
2. http://www.theellenextdoor.com/
3. http://www.fashionicide.com/
4. http://www.alittletwistof.co.uk/
5. http://www.teapartybeauty.com/
How's your Friday going? 🙂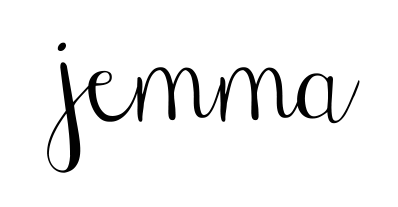 Keep up to date with my latest posts by following me! 🙂
Bloglovin – Twitter – Instagram – Pinterest – Facebook

INSTAGRAM
TWITTER
PINTEREST
*Any items sent for review are written about 100% honestly and in my own words. Sometimes collaborative content and partnerships with brands will appear on this blog. Affiliates links are used throughout this blog.