As someone who is obsessed with everything kawaii and cute, you can imagine how thrilled I was when the lovely guys over at Super Cute Box offered to let me try out their service. I was sent July's box full of kawaii goodies, to see what I thought of the quality, products and general idea of this monthly subscription box overall. I couldn't wait to get started!
In July's box;
A Hello Kitty cable clip,
A Rilakkuma key cover,
A Rilakkuma set of 4 sticky notepads,
Doughnut socks,
Betti Confetti greetings cards,
This Material Culture deer pendant,
Cat in a box post it notes,
Gudetama plushie,
cute envelope set.
When I received July's box through my mail I was extremely happy to realise that they pack the boxes super slim, in order to make delivery even simpler for everyone! No need to have to sign for anything, be at home, or go pick anything up. The boxes are thin and lightweight so that they may be posted through doors or left in any postbox; brilliant!
As for July's items; yay! My first thought when I opened the box was all about the colour. Such bright pops of pinks, yellows and blues. I do love getting some colourful mail. I was thrilled to see Hello Kitty and Rilakkuma products in there as they are kawaii staples and you just can't NOT have them can you? Another thing that made me smile was seeing This Material Culture products included! The deer pendant is beautiful, well made, and they're from Liverpool! I love supporting small business; especially local ones.
I think my favourite items are the Rilakkuma sticky pads (because we all know I'm a stationary fiend!) and Gudetama plushie. I've not heard of Gudetama before, but apparently it's a popular kawaii character, and I can see why. This little cutie now has pride of place hooked onto my bag and he adds a little bit of sunshine to any outfit. Who could ever say that about an egg?!
And now the judgement bit. What do I truly think? Is this subscription box worth it, and would I buy it myself?
I already know I would love a subscription box like this coming through my door every month. Knowing there will always be a box full of cute surprises for me and a chance to keep my kawaii collection going strong are very tempting. I'll be honest with you, no lies; I thought the kitty in a box sticky notes were not needed. It's cute, but sticky notes were already included, and you can't actually write on these ones really, since they're so small. Definitely adorable, but I thought another item would have went down better. That being said, it does look cute on my desk, and I'm all about that Instagram effect.
I will definitely be signing up to this subscription service! As soon as pay day rolls around, I'll be looking forward to more surprises coming through my door. From only £15 a month, I think this is a great way to collect some cute items if kawaii is your thing.
What do you guys think? Will you be giving the Super Cute Box a try?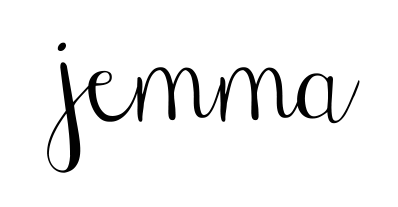 Keep up to date with my latest posts by following me! 🙂
Bloglovin – Twitter – Instagram – Pinterest – Facebook

INSTAGRAM
TWITTER
PINTEREST
*Any items sent for review are written about 100% honestly and in my own words. Sometimes collaborative content and partnerships with brands will appear on this blog. Affiliates links are used throughout this blog.