Hello my lovelies! I hope you're all having a great week already 🙂
Today's post is a little bit different, as I just wanted to take this opportunity to thank you all for a moment.
Ever since I started this blog back in March 2014, I've experienced so much positivity and encouragement from my readers. I use this blog as a place to share my thoughts, loves, hates and ideas; and it always amazes me that people actually care. People make me smile in so many different ways; leaving comments, chatting to me on Twitter, following me on bloglovin, buying things from my Etsy shop, advertising with me, and just generally supporting everything I do. This is absolutely shocking sometimes! People have even been voting for me in Hayley's Blogger Awards! I'd never win anything in a million years, so I'm not going to ask for anyone to vote. But the fact that some have already means I've been invited to the event in October, and that is AMAZING. Thank you! I'll be so happy to meet the people that inspire me daily. My level of gratitude is never put across as much as I wish I could show, but I am really, really grateful for everything.
It really does make a huge difference to me on a daily basis. Sometimes I'll be having a crappy day, and a blog comment will come through that makes me smile. Sometimes I'll tweet that I'm lacking creative inspiration, and people will send me tips or links to things that will help. I've even had people send me sweet things in the mail, just to make me smile. My level of confidence and hope have grown tremendously ever since I began this blog, and it's down to the people that read it.
So before this gets too rambly and 'speech like', I just want to send out a big, warm hug and huge thank you to everyone who is reading this, or following and supporting me. You are changing my life.
Have the best day ever!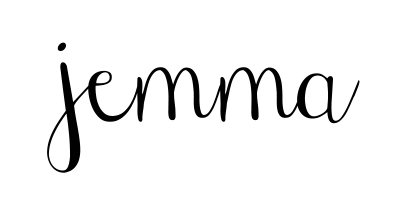 Keep up to date with my latest posts by following me! 🙂
Bloglovin – Twitter – Instagram – Pinterest – Facebook

INSTAGRAM
TWITTER
PINTEREST
*Any items sent for review are written about 100% honestly and in my own words. Sometimes collaborative content and partnerships with brands will appear on this blog. Affiliates links are used throughout this blog.