Recently I was amazed to win a giveaway from the lovely Claire over at Fine and Dandy (you all know Claire, right?). I was absolutely shocked as I never expected to win, as you can imagine. However, destiny wasn't on our side. You see, Claire had the brushes ready and waiting at home while her giveaway was on, and when it came to packaging them up… she couldn't find them. After searching for literally days, the poor girl got in touch with me crying and so upset. She thought that her or her boyfriend had probably accidentally thrown the box away, and she had been going crazy looking for it. When she spoke to me it was obvious how upset she was, and on top of all that she was worried about looking 'dodgy' (her words!) as if she hadn't had them all along.
I was absolutely fine, obviously! I hadn't lost anything at all, it was poor Claire who was down lots of money, and nothing to show for it. I could completely understand why she was upset but I didn't want it to be that she felt any responsibility to me. I felt so bad on her!
After insisting to her that it was silly to even apologise (literally how absurd is that?), you can imagine my surprise when I came home a few days later to see a pretty package waiting for me!
I almost cried because I was so upset at the thought of Claire spending even more money, and got in touch with her immediately to try send them back to her. She wouldn't hear of it though and I couldn't believe the extent of her kindness. She had felt so awful that she had gone and ordered another set for me. This is both amazing and heartbreaking!
So here's my promise; I'm gonna love these brushes like they are my babies Claire! They are absolutely magnificent both to use and to look at, I can feel the quality with every use. I have already sent Claire a thank you letter which hopefully she will have received by now, and I plan on showing my thanks continually in as man ways as I can think of.
So let's start right now!
Please, everyone and anyone reading this; go visit Claire's blog, follow her, tweet her telling her how awesome she is, and generally aim to make her smile. She is one of the loveliest people I've known because of blogging and one of my best blogging friends.
THANK YOU!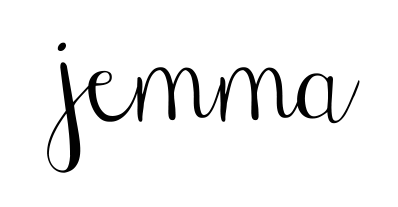 Keep up to date with my latest posts by following me! 🙂
Bloglovin – Twitter – Instagram – Pinterest – Facebook

INSTAGRAM
TWITTER
PINTEREST
*Any items sent for review are written about 100% honestly and in my own words. Sometimes collaborative content and partnerships with brands will appear on this blog. Affiliates links are used throughout this blog.