Bareminerals are one of my favourite brands, ever since I first tried one of their face powders a few years ago and fell in love. So when House of Fraser got in touch with me offering me the chance to review the Bareminerals Complexion Kit*, I jumped at the opportunity.
This kit is priced at £39 and consists of 'Prime Time' Primer, Original Foundation Powder, Matte Foundation Powder, Warming face powder, Mineral Veil Illuminating Finishing Powder, Flawless Application Brush and keepsake Makeup Bag. So for £39, I already thought it was quite impressive. But do the products match up?
Starting with the primer, I immediately loved how smooth and silky it left my skin feeling upon applying. It made my usual foundation an absolute dream to apply and help minimise my pores, especially on my nose which I find is my most problematic area. But would I buy this primer again? This retails at £22 for 30ml usually (which just shows how amazing this complexion kit is at only £39 for the lot!) and while it is absolutely perfect for me, I don't think I'd buy it on it's own. I have alternative primers I've found in the past that are just as good, but half the price. This is a shame as I genuinely can't fault this product at all, but I just couldn't justify paying that much when I don't need to. I'd definitely recommend it to anyone wondering if it's any good though!
Next up, the foundation powders, in original and matte. To be honest, I was cynical about these to start with. I'm a girl who loves a high coverage foundation, that'll cover and mask every imperfection and stay on for hours on end (my fave is Double Wear!). So will a powder foundation be able to match up for me? In short, no. But don't let that immediately put you off these beauties. While these foundations in powder form just don't offer the coverage I'm after; they do have the most beautiful formula, meaning they apply a light and even coverage. This means they are perfect for anyone who doesn't like the feel of liquid foundation, or doesn't need much coverage. To be honest, they'd be perfect for me when I'm away on a summer holiday. I can't do a full face of makeup when I'm away sunning myself, but I could certainly wear these powders and feel instantly prettier.
I then tried the all over face warming powder and found this was a little too bronzed for me. You can choose to use just a tiny amount, and it gives a beautiful all over glow. However for someone as pale as me, it didn't look quite right. I did try this on a friend who is a little darker than me (aka someone who isn't transparent!) and it sat glowing on her skin for that perfect sun kissed look.
Finally, one of my favourite products of the bunch; the illuminating mineral veil finishing powder. Oh my god it's gorgeous. Sorry for lack of a better explanation there. This subtle pot of beauty gives an amazing highlighted glow, with just a small amount swept across the cheekbones. I felt like an angel. The powder is so super soft, you can't even feel it and yet you come away with the perfect finish on top of your foundation. This retails at £21 at House of Fraser, and I can honestly say I already know I'll be replacing this baby in a heartbeat! Also, I found that the face brush provided in this kit was perfect for use with this mineral veil powder.
So overall; the bargain of this kit is amazing. Not every product in there was for me; the bronzer was just not good for my skin tone. However, I would use the foundation powders again; although I would use them over the top of my usual liquid foundation, rather than my base. Then there's the primer and mineral veil powder, which both really impressed me and I'd happily recommend to others.
Now the good bit!
House of Fraser have an amazing offer on RIGHT NOW until the 22nd September, which means you can get £10 off one of your favourite products when you buy one of theirs; pretty awesome right?
There are loads of fab products included in this offer too! Think certain Naked palettes…
What are you waiting for?
Let me know if you take advantage of this amazing offer!
*Items provided for review, all views are my own.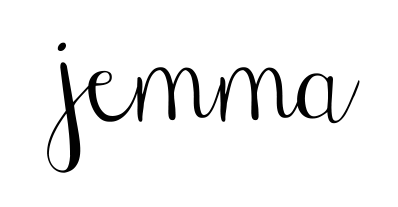 Keep up to date with my latest posts by following me! 🙂
Bloglovin – Twitter – Instagram – Pinterest – Facebook

INSTAGRAM
TWITTER
PINTEREST
*Any items sent for review are written about 100% honestly and in my own words. Sometimes collaborative content and partnerships with brands will appear on this blog. Affiliates links are used throughout this blog.