Hi guys, hope you're all having a fab weekend and doing whatever makes you happiest! If not, perhaps I have something to cheer you up; stay tuned.
This weekend, like most days; I'm working on designs for people who have booked in with me (want any custom artwork/designs/illustrations? Pop me an email!). Sometimes it's blog header designs, sometimes a portrait of themselves with a cute quote, sometimes its a painting of someone with their other half/cat/etc. Other times I'm crafting some jewellery, making greetings cards or creating pretty phone cases for my Etsy store. Whatever it is, I'm busy creating unique pieces for people, and I'm so happy I could burst at any moment. The only reason this is even possible is because of this blog, and you guys reading it.
I've been met with such encouragement and support from my readers, that I was able to make this my full time job; which is so amazing! I cannot thank people enough for that. Don't get me wrong, it's not at all easy, and it's scary as hell; but I'm grateful every single day.
This week I was feeling especially happy for a few reasons; I realised I'm now booked up for designs for the next month, I made a few Etsy sales I was especially happy with, I finally found some suppliers for getting my own stationary & merch made (I'm so excited about this, but no idea when it'll all happen, depends on funds!), I got a lovely postcard from Dee from her holiday, and Hayley sent me an awesome box full of makeup, sweets and other trinkets, for absolutely nothing! What a sweetheart.
With all this positivity keeping me smiling, I wanted to spread the joy a little bit. So what better way to say thank you and spread that joy, than do a little giveaway on here? 🙂 I collected some bits that I thought you guys would like, and I've tried to accommodate to most preferences, since I have such a varied audience on here sometimes. So I've popped in beauty items, stationery and other cuties.
In this giveaway we have;
Lush 'The Experimenter' bath bomb,
a pack of cute heart stickers,
1 pegasus kawaii pen,
cute & colourful mini kawaii notepad,
3 kawaii lucky cat erasers,
Makeup Revolution lipstick 'Rebel With Cause',
Makeup Revolution blush 'Treat',
Makeup Revolution Iconic Pro 2 Palette,
3 Superdrug face masks,
A5 pink notebook from Ohh Deer,
one custom made bracelet made by myself saying 'Blogger'.
Yay! Fun eh? Now, some things to note…
The bracelet will say 'Blogger' unless the winner is not a blogger, in which case I will customise it to something else. I will only do this if the winner does not blog at all (but this is probably unlikely, since 99% of my audience are bloggers).
I will post this out with plenty of bubble wrap/packaging and in a secure box, but any damage to the items are not my fault and will not be replaced.
To enter, you must be following me on Bloglovin & Twitter; this is mandatory. Any other options (such as following on Instagram etc) are bonus entries, but not mandatory.
Winner will be chosen by Rafflecopter at random, and I will ensure the winner has followed the requirements.
No purchases are necessary for this giveaway.
This giveaway is open internationally.
Giveaway will run from 12th September 2015 to 4th October 2015.
Items will be posted out within 1 week of winner being announced.
Winner will be announced via Twitter and email. If no reply within 48 hours another winner will be drawn.
I hope you guys like the look of this, and I can't wait to package this off to one of you!
Enter using the Rafflecopter widget below, and good luck!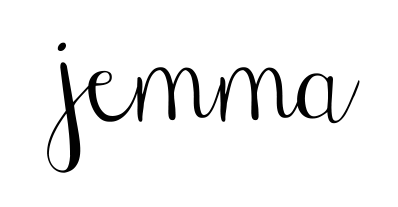 Keep up to date with my latest posts by following me! 🙂
Bloglovin – Twitter – Instagram – Pinterest – Facebook

INSTAGRAM
TWITTER
PINTEREST
*Any items sent for review are written about 100% honestly and in my own words. Sometimes collaborative content and partnerships with brands will appear on this blog. Affiliates links are used throughout this blog.