(*This pretty patch is from here.)
I can't help it though, I always want to make each advertiser feel loved, appreciated and left with a good feeling once the month is over. After all, supporting me in this way is amazing, and I don't want to ever take that for granted. Keeping that in mind, I just wanted everyone reading this to know that these girls mean a lot to me and I'd really, really, really love you guys to check them out. They deserve a click and a moment of your time, if you have it 🙂
So let's meet this month's lovely advertisers!
Jessica's blog is a wonderful combination of beauty, fashion, life and much more! She posts amazing photos and always add her personality to each post. She recently posted her top 10 tips for fighting flu season, definitely one to check out as the colder months set in!
Uncia and Tigris is the blog of Clare; someone I've followed for a while now. As well as having an awesome personality, always honest, thoughtful and funny; she has an awesome blog to match. She posts about life, food, craft, art and beauty. She takes the most beautiful photographs and always has something thoughtful to say with every post. Quality with every single post! Check out her recent post on how to get a better nights sleep.
Kelly is one of my absolute favourite people I've gotten to know from Twitter/Blogging, and she has an amazing blog as well! She posts all things cruelty free, beauty and lifestyle and has photography I regularly fawn over! Seriously, go take a peep. She's one of the kindest and loveliest bloggers around, and I thoroughly recommend everyone follow her. I love her beauty reviews as they are always so honest and refreshing. Check out her recent Manicure Monday post where she has the perfect shade for Autumn nails!
Becky is a blogger who posts about all things lifestyle, travel, book reviews and recommendations, social media and much more! She writes with passion and care about the things she is interested in, and offers something for everyone! She recently posted about about the Channel 4 Pop Up Day she attended, go give it a read!
And these are the amazing advertisers I've had for Septemer; what a lovely bunch! I love how different they all are, but equally passionate about the subjects they write about. Let me know if you like any of these lovely ladies as much as I do! 🙂
If you'd like to be one of my advertisers in future months, visit my sponsor page.
Thanks guys!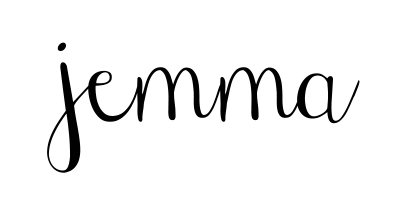 Keep up to date with my latest posts by following me! 🙂
Bloglovin – Twitter – Instagram – Pinterest – Facebook

INSTAGRAM
TWITTER
PINTEREST
*Any items sent for review are written about 100% honestly and in my own words. Sometimes collaborative content and partnerships with brands will appear on this blog. Affiliates links are used throughout this blog.