As a lot of you may have already read from my recent post, I had quite a hectic time on Saturday getting to and from the #NWMeet blogger event in Liverpool. However, I had an absolutely amazing time while at the event, all arranged by the brilliant Sam & Katy by the way. The girls thought of everything to make this event perfect, and I know everyone had an awesome day. (Sorry this is gonna be long and photo heavy!).
The event was held at The Secret Warehouse in Liverpool, and was beyond beautiful! The décor throughout the whole place was stunning from the moment we walked in. It had a beautiful, spacious feel about the whole place, kitschy items on the walls, a meditation room, and a rooftop terrace. AMAZING. We didn't have any clue the event was being held here, and we were just given a set of directions to follow from Sam & Katy (of which I ignored and just followed everyone else, as you do). Once arriving at this huge, brick building; we had to give in our top secret passwords into the intercom (soz can't share the password, too secret!) to be allowed upstairs.
Once upstairs, we were all given pieces of paper with numbers on; ready for the raffle later! We also discovered the girls had put on a food and drinks table, with bags so we could pick and choose our own edible goodies (The Green & Blacks white chocolate bars were to die for!). As if that weren't enough, there was also a kissing wall on show. They had displayed a huge range of W7 lipsticks in a variety of shades, asking us to choose one to keep, and use it to pop a kiss on a piece of paper with our names and blogs, and then hang them up. How adorable?!
There were demonstrations from the guys at Lush, showing us how to best use some of the products in our goody bags, and giving us loads of info about Lush and their top products. It was amazing, and definitely fuelled my Lush addiction some more.
I was also thrilled to see the lovely Rebecca from This Material Culture, a Liverpool jewellery brand who are known for their kitschy and unique offerings. In fact, I've wrote about them before here, and on the day I also bought a My Little Pony ring from them, yay!
Sorry for some of the photos being crappy phone quality, but I was too excited to carry my 'proper' camera around all day. I met so many amazing girls, caught up with old friends, laughed all day and went home with some amazing things in my goody bag.
Speaking of which, here's some snippets from the goody bag.
There is SO MUCH in these bags I couldn't even fit into the photo haha. We got given bags, tshirts, lipsticks, mascara, a whole range of nail products, cleansers, moisturisers, Lush products, hair products, accessories and.. oh just too much to even go into. I'm sure I'll be writing about them individually as I use them all though, so keep an eye out for that.
My favourite things I managed to come home with were very much surprises on the day. I was greeted by Laura with gifts so perfect for me it was unreal. She gave me a bunch of Tsum Tsums (coming in their own blog post soon!) and unicorn stationary that makes my little kawaii heart so happy. Go follow her, she's a babe.
I was also greeted by Holly to something that almost made me tear up, it was that thoughtful. Because I've been shortlisted for Best Up and Coming Lifestyle Blog and Best Social Media Account in the Bloggers Blog Awards (vote for me here!), Holly thoughtfully and amazingly went and got me this Thorntons personalised chocolate 'speech bubble' to say congratulations. This is honestly one of the nicest things anyone has ever done for me, I couldn't believe it! She just did it for nothing, WHO is that nice???! Please go follow this lovely girl, she's a gem.
And finally, can we appreciate the awesomeness of the fact that I won a HUGE bottle of pink gin too?! I had my eye on it as soon as I seen it in the raffle and couldn't believe my luck when I won. Woohoo!
Overall it was a fantastic day, and one I'll treasure. Sam and Katy went to unbelievable lengths to make sure we all had a brilliant time, and I am so grateful I could be a part of it. Girls, you did FAB!
Sorry for this very lengthy post, but I felt I had to try show just how amazing this day was.
Thanks!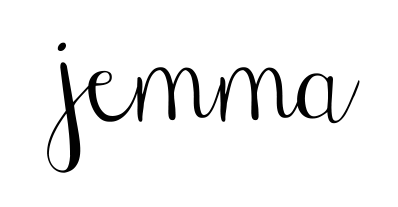 Keep up to date with my latest posts by following me! 🙂
Bloglovin – Twitter – Instagram – Pinterest – Facebook

INSTAGRAM
TWITTER
PINTEREST
*Any items sent for review are written about 100% honestly and in my own words. Sometimes collaborative content and partnerships with brands will appear on this blog. Affiliates links are used throughout this blog.