Happy Friday! And bonus points to you if any of you guys noticed that I didn't do a FF post last week, eep! I was so busy and caught up with design work that I just genuinely couldn't fit it into my schedule. Hopefully you're all glad it's swiftly come back this week… just in time for a spooky Halloween edition! Sort of.
Anyway, yay! Here's this weeks five things…
Five Fave Halloween Movies;
1. The 'Halloween' series; Michael Myers is the BEST. Jamie is the Scream Queen.
2. The Addams Family – My fave creepy family.
3. Scream – I do love these movies so much! Neve Campbell kicking ass YES.
4. Hocus Pocus – I PUT A SPELL ON YOUUUU.
5. Casper
Five Previous Costumes I've Had;
1. Zombie Bride (my fave).
2. Cat (I think this one is like a must for every girl at some point).
3. Fairy.
4. Dorothy from the Wizard of Oz.
5. Zombie doll.
Five Things I'm Doing This Year;
1. Staying in.
2. Having a huge movie marathon.
3. Lighting ALL OF THE CANDLES.
4. Buying/baking every type of Halloween treat I can.
5. Running around with a broom and trying to get Luna to be my 'familiar'.
Five Reasons I Love Halloween So Much;
1. Even though I'm staying in this year, there's always an excitement leading up to it.
2. I love to dress up! I love it any time of the year, but Halloween is a great excuse.
3. You can get away with waaaay more dramatic makeup than usual.
4. I love scary movies, spooky movies and movies just generally about Halloween.
5. Excuse for ALL THE SWEETS.
Five blogs you should totally haunt;
2. http://www.ohjanuary.blogspot.co.uk/
3. http://www.fromroses.co.uk/
4. http://www.thehowlingwolfheart.com/
5. http://www.thegirlwiththestrawberrytattoo.com/
HAPPY HALLOWEEN! 🙂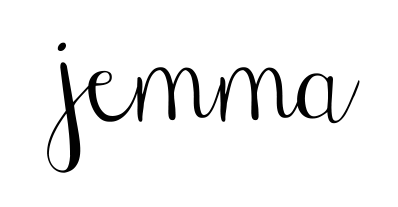 Keep up to date with my latest posts by following me! 🙂
Bloglovin – Twitter – Instagram – Pinterest – Facebook

INSTAGRAM
TWITTER
PINTEREST
*Any items sent for review are written about 100% honestly and in my own words. Sometimes collaborative content and partnerships with brands will appear on this blog. Affiliates links are used throughout this blog.