I seem to have gotten into the habit of being so organised, that I prepare all my blog posts in advance, – which I love, to be clear – but it ends up leaving me without many posts where I simply 'check in' with you guys. The beauty and passion that drives me doing this whole blogging thing; was always just chatting away to you guys and writing about my life, however boring it may be. So here's to more posts just chatting. If that isn't your thing, that's cool! See you tomorrow? 🙂
This week has been great for me. I've had such huge creative bursts of energy, often leaving me still awake at 4am, but hey- who cares right? As long as I'm creating, I'm happy. I ordered a bunch of new art supplies, including some pens I've been meaning to try out for a while. It sounds so simple, but working in this new medium reeeaaally got me psyched up to create new shit. They're amazing, and they've really helped me on finding my own illustrative style lately. It's such a small thing, changing the tools that you work with; but it's made a huge difference.
So this week has found me creating bold, colourful and often clashing illustrations. I think that sums me up pretty well to be honest, so it feels so good to have a style that seems to fit me. For the longest time I'd been playing about with different styles and mediums, not 100% feeling like I was good enough (although they've received an amazing amount of support- thanks guys!). But now, yeah; I feel good about the work I'm doing. I definitely know it's not to everyone's tastes, and I'll still be working in watercolour and various other paints too; but I'm happier and more comfortable now (plus super inspired) to concentrate on digital artwork and working with marker pens to create work like what you're seeing in this post.
I want to make such a recognisable style for myself, that you guys see one of my illustrations; and instantly know it's done by me. You know what I mean? Like creating a signature style to be known for. I always thought that was amazing, and was so envious of artists who had that. It also means I might get less of a positive reaction to my work, but I'd rather a small few love what I do; rather than a huge amount of people thinking it's 'okay'. On that note, I have updated my designs page totally, I'd love if you guys took a moment to look. If you fancy an illustration like these examples on this post, I have a super cheap deal at the moment!
Anyway, I'm rambling. The point is creativity is at a huge high right now and it's the best feeling ever. It also opened up a new creative venture, which should be happening after Christmas. Myself and Tara plan to create a zine together in the new year. How fucking awesome is that?! I'm so excited, I've wanted to make my own zine for years! This'll be an exciting collaboration for sure. I also have quite a few other ideas for myself which I'll be working on, so keep an eye out.
Apart from that, this week has been a combination of energy drinks (so so bad for me, ughh) and trying to get through a crazy schedule. But it's a good kind of crazy. Let's hope motivation stays, eh?
I promise to check in again soon, with more just 'chattier' posts like this. They're my fave.
How are you guys this week?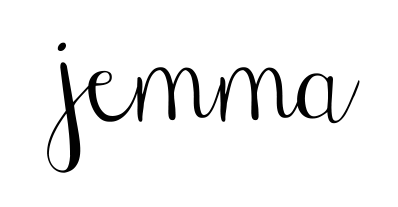 Keep up to date with my latest posts by following me! 🙂
Bloglovin – Twitter – Instagram – Pinterest – Facebook

INSTAGRAM
TWITTER
PINTEREST
*Any items sent for review are written about 100% honestly and in my own words. Sometimes collaborative content and partnerships with brands will appear on this blog. Affiliates links are used throughout this blog.