Guys, I've officially started Christmas. This is it now, I'm in full on festive mode; gift buying, blog post planning, christmas songs on, cards being drawn/bought. I'm really happy about this, I don't think I've ever been this festive since I was a little girl. I've been planning and putting together a plan for gift guides this year, and I think I've really got it down to the things I'd find most useful/lovely for those people who you need a little more help with. I'm breaking this up into three parts, spread out between now and the big day, so be sure to keep an eye out! So here I decided to start with some goodies I think are worth considering for your stockings this year!
First up we have AMAZING Mud Marvels Mask from Merumaya which I've been absolutely loving lately. Whenever I need an instant pick me up for my skin, especially when I'm in the mood for a real pamper sesh; I've turned to this product. This stuff is powered by activated charcoal and volcanic ash to deeply cleanse and detoxify skin. Think of it as a way of totally rejuvenating your skin, without it being stripped bare or too harsh. This is a total pleasure to use and I've seen a brighter complexion because of it. Who wouldn't want this? If you pop this in the stocking of any beauty lover, they'll be a happy bunny I'm sure. Get yours here.
Next up is the wonderfully kitschy jewellery from GlitzBlizzard. Zeynep runs her own little online shop selling the quirkiest and most unique jewellery you could ask for. I'm sure it's obvious upon looking at these, that they are very much MY kind of style of you guys are familiar with that by now 🙂 I absolutely love anything glittery and cute, and some of her pieces actually make me feel like a teen again – because I was obsessed with collection unique pieces of quirky jewellery. I had a huuuge collection and I can't help but feel all nostalgic with GlitzBlizzard. Supporting small business is really important to me, and I think adding these into some stockings this year for anyone who loves jewellery with personality is a winner!
The next feature on my list will come as a surprise to absolutely no one. I've been a huge fan of Cheekyboo products for a long time now, and for good reason too. They have something for EVERYONE! Or if you're like me, you want everything, not just one thing. I struggle to choose my favourite products at the moment. Possibly the Internet brooch in a heart, the unicorn colouring book with positive messages (shown above) or the Sherlock brooch. But honestly, check out the whole shop. You'll fall in love and Cheekyboo is the master of stocking filler ideas.
I have another beauty item definitely worth a mention for anyone who appreciates a good pampering. The Lavender Body Oil from Acuregen is a deluxe body oil that can be used in multiple ways for a really enriching experience. You can add a few drops to your bath water and let it soak in, soothing you with essential oils and lavender for a truly relaxing soak. Or, you can apply a drop or two onto moist skin directly after a shower or soak, or add with your usual lotion. This will work to hydrate your skin and leave you feeling soft and rejuvenated. I've already used half a bottle… oops.
Another of my absolute favourite shops ever – Little Moose. I already have a purse and makeup bag from Little Moose, and they have the most beautiful and quirky designs you could ask for. LM do bags, stationery, jewellery and much more. You're bound to find something perfect for that awkward friend if you take a browse through their website. I'm a huge fan, so if any of my family or friends are ever looking for gifts for me… *ahem*
So there we have it! My list of my top picks for places that will provide you with awesome stocking inspiration. However I could have been here all day, and there are so many more wonderful places I think are worth a visit too; so they definitely need a mention.
Check out Jayne's shop full of wonderful handmade jewellery and accessories.
Fay makes the most beautiful handmade cards & puts so much effort into them.
Cass Art will forever be my favourite art supplier, and have everything creative you could need!
It's Paper Dear has the most beautiful collection of stationery, and the lust is real guys.
I hope you guys enjoyed this post. Remember to get creative, shop small if you can, and have fun with your gifts this year! 🙂
Lots of love x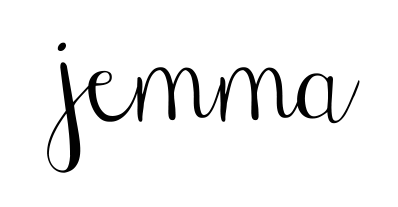 *Post features some PR samples
Keep up to date with my latest posts by following me! 🙂
Bloglovin – Twitter – Instagram – Pinterest – Facebook

INSTAGRAM
TWITTER
PINTEREST
*Any items sent for review are written about 100% honestly and in my own words. Sometimes collaborative content and partnerships with brands will appear on this blog. Affiliates links are used throughout this blog.