Whether you're needing something to read while you stay in and celebrate the new year at home, or you'd love to start 2016 with a fresh new load of blogs to love – I have just the post for you!
This month I thought I'd give my advertisers the chance to tell you all about themselves, and why you should be following their blogs immediately! So without further delay…
Love From Be – I'm Be. I'm a fan of all things girly. I love to create things and to make everything look pretty. I also love to travel and share everything I live and learn on my blog. If you like pink, travelling, lifestyle posts, crafts or baking, I'm sure we will be great friends!
Wishes, Hopes & Dreams – I'm Fiona and I blog over at Wishes, Hopes and Dreams. I love tea, biscuits and anything with a Liberty London print to it and have also recently become obsessed with Urban Decay palettes. I love the #girlgang and all it stands for – especially helping other bloggers and being able to ask for help in return. I blog about anything and everything but only if I absolutely love it. This blogger is happiest with a large cup of tea, a good book and a cosy blanket.
Sazbomb –
SazBomb is a beauty, fashion and lifestyle blog. I'm hoping to start a whole new series featuring moving out, and baking etc in the new year so keep an eye out for that!
Katie Meehan –
'I'm a business student with a passion for photography, I started my blog as a place to write about the photos I've taken as my Instagram account grew. I've been blogging for just over a year now and it's something I love so much! I love all things makeup & beauty, as well as finding the best spots to eat and drink.'
Two Different Worlds –
Hi I'm Anjalee (aka Angi), the heart and soul behind lifestyle blog Two Different Worlds. I'm a shorter-than-average Northern girl who recently upped sticks and moved to the South.I spend 90% of my time daydreaming and often feel like I live in two different worlds (hence the blog name). My blog is a space for all things cute, creative and beauty-related and I love to chat about all of my passions. The things that make me the happiest are quirky homeware, pretty stationery, animated films, fairy tales, illustration, photography and matte lipsticks. My special talents include watching whole tv series in a week and consuming my body weight in Bitsa Wispa. If you like bright pastel photography, and down-to-earth nattering then hop on over to http://www.twodifferentworlds.com 🙂
Illustrated Teacup –
Illustrated Teacup is the blog of me; Rachel, a crazy cat lady and mumma-to-be (little eek, ok it was a big eek!) with a penchant for tea. Illustrated Teacup follows the life, adventures and antics of my husband Dann and I, alongside two MASSIVE fur babies, Dante and Archimedes. If you like food, beauty, a lil fashion, events and well just about everything else in between, including many cat photos, then you really can't go wrong!!
Queen Beady –
Hello, I'm Bee from http://QueenBeady.com – my passions in life are fashion & travel. Plus food. How could I forget? I blog from a little village in Yorkshire & I wouldn't have it any other way. I'm obsessed with pizza, Amsterdam and YouTube videos of animals. So if you like them, then we will get along just fine.
Things Sarah Loves –
Hey I'm Sarah from Scotland! As my blog name suggests, I blog about everything that I love: tea, beauty, books, lifestyle, travel and tea again (I'm a huge tea lover). I also write about my transplant story and the importance of organ donation which is really close to my heart. I love chatting to new bloggers (I run #ltbloggers on Twitter) so get in touch if you fancy a chat (preferably with cups of tea, haha).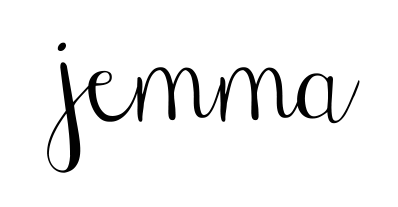 Keep up to date with my latest posts by following me! 🙂
Bloglovin – Twitter – Instagram – Pinterest – Facebook

INSTAGRAM
TWITTER
PINTEREST
*Any items sent for review are written about 100% honestly and in my own words. Sometimes collaborative content and partnerships with brands will appear on this blog. Affiliates links are used throughout this blog.