It's that time of year where Santa is just around the corner, getting ready to gift us all with wonderful things that make us happy (Tsum Tsums, Gin, and Brian Molko for me thanks Daddy Christmas!) and everything just get a little more hectic. For me, I write this as I sit here planning the next four days of work and realising I don't actually have time to sleep. This may be a problem… I'm sure it'll be fine… *internal panic*.. anyway… yes, pampering!
I could probably use a pamper evening more than anyone right now (Yes even you! Dont try fight me on this one. Because I'm too exhausted and will probably lose). So when I received some goodies in the post from The Library of Fragrance and Treacle Moon; I was rather thrilled to be honest. After all, I simply HAVE to take some me time now, right? It's for the blog.
I've seen The Library of Fragrance ALL OVER the blogosphere (eww, dat word doe) lately, and for good reason. They have created an amazing collection of scents based on the wildest, yummiest and most random things out there. Talk about a cool idea eh? So you love the smell of freshly cut grass? Awesome, they have that. How about Apple Pie, Mint Chocolate Chip or or Ocean – All scents you can find in their collection. I adore this idea, it's so unique, and I can't help but want to collect them all! I received Gingerbread (ooh festive!), Thunderstorm and Play-Doh. I can't go into what they actually smell like, other than saying they really, truly DO smell as intended; as it's so cool! I think my favourite might be Thunderstorm, but it's really hard as they're all fab in different ways. But Thunderstorm reminds me slightly of a boyish, aftershave scent. It really does make you think of those cloudy, wet days where the weather is about to wreak havoc. LOVE.
I also received body butter and bath & shower gel from Treacle Moon (can I just say how much I very much heart that name? Treacle Moon; sounds all cute/hipterish/emo circa 2004-ish??) in the scent 'Honeycomb'; Yummmm. They smell so good, I had to stop myself sitting there sniffing the bottle and looking like a freak to be honest. Even better still, they're damn good products. I felt totally moisturised and like I'd used luxury skincare rather than items you can pick up in your local Tesco.
I feel as if I'm ready to curl up in a ball of blankets and accept that Winter has taken hold of me now. But it'll be okay; I'll smell fucking amazing.
Have you tried any of these products?
Also, any family members reading – buy me more of these unique fragrances please and thank you.
*Items provided for review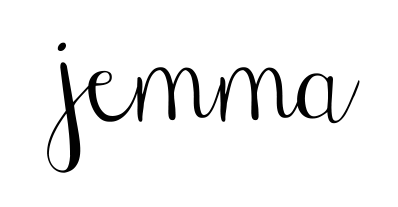 Keep up to date with my latest posts by following me! 🙂
Bloglovin – Twitter – Instagram – Pinterest – Facebook

INSTAGRAM
TWITTER
PINTEREST
*Any items sent for review are written about 100% honestly and in my own words. Sometimes collaborative content and partnerships with brands will appear on this blog. Affiliates links are used throughout this blog.