The first month of the year has come and gone so quickly, I barely had time to adjust. I'm still writing '2015' and I probably will until around March if I'm honest.
This month has been an amazing one for advertisers – with my sidebar being packed with fierce, fun females who have been inspiring me with a huge range of posts!
I thought today I'd let them introduce themselves a little, and it'd be fun for you guys to get to know them. So please say hello and give a visit to my lovely January advertisers!
Thanks to all my advertisers, and I'd love if everyone visited them and left some support and love!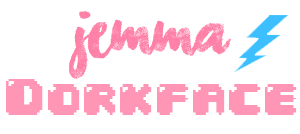 Keep up to date with my latest posts by following me! 🙂
Bloglovin – Twitter – Instagram – Pinterest – Facebook

INSTAGRAM
TWITTER
PINTEREST
*Any items sent for review are written about 100% honestly and in my own words. Sometimes collaborative content and partnerships with brands will appear on this blog. Affiliates links are used throughout this blog.