Ever since I was stealing my mum's lippies around age 7 I've been pretty obsessed with makeup. The endless amount of options, the way you can change how you're seen to the world instantly, and how it can make you feel so much more confident. There's something quite awesome about that I think.
Lancôme's Spring collection is one of the prettiest I've seen around lately, and it's even got me all excited for the warmer months (which is pretty impressive, since I usually dislike them!). I thought today I would share my top picks from their Spring collection, and share with you what I'm lusting after. If you decide to order any Lancôme goodies (over $39.50), you can also take advantage of Nordstrom Coupons and get a free gift too!
(From top to bottom, left to right)
1. My Parisian Pastels Eyeshadow Palette (£50) – Oh my word, look at this palette! Perfect for someone like me who loves girly girl pastels and a tad of shimmer too.
2. My Parisian Blush (£28) – The cutest design, and easiest to pop in your bag while out and about. Clearly I need this…
3. Rouge In Love Lipstick (£22) – I've not tried Lancôme's lipsticks yet, and this would make for a pretty pout and first try. I'd love to try this, this Spring.
4. Vernis in Love Nail Polish (£13.50)- There are 4 shades available in the Spring collection, but I'm most drawn to this one! 146 – Rose Haussmann. Beautiful.
5. Lip Lover Lipgloss (£18.50) – Again, multiple shades available, but I've gone for the girliest and prettiest in my opinion! This one is 406 – Aube de Printemps.
Are you as in love with this collection as I am?!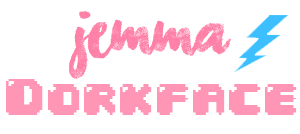 *Post in collaboration with Nordstrom Coupons
Keep up to date with my latest posts by following me! 🙂
Bloglovin – Twitter – Instagram – Pinterest – Facebook

INSTAGRAM
TWITTER
PINTEREST
*Any items sent for review are written about 100% honestly and in my own words. Sometimes collaborative content and partnerships with brands will appear on this blog. Affiliates links are used throughout this blog.