Happy Leap day guys! Hope you had fun with your 'extra day' this year, and it was a goodun'. This month seems to have gone by so quick for me personally, I can't believe it!
Highlights have included my stationery collaboration with Paperhaul, getting a new phone (because who doesn't love that?!), being on the cover of Love From magazine (yay!), going the movies with friends, buying the cutest new outfit, working with some amazing brands and hanging out with Gary. The weeks go by so quickly and I wish I had more time to sit back and take things a little slower sometimes!
Gracing my sidebar we've had the most amazing collection of advertisers. These guys have truly been a pleasure to get to know, and to have. Firstly we have Fiona, who has always been a pleasure, but especially this month! Chatting with her and having that support has been so lovely. Then there's Holly who I consider to be one of my all time blogger BFF's now. She gets my weird/twisted humour, doesn't judge, and is a huge Leo fan too. I like her a lot. Kelly is someone I've talked to and admired for a long time, and it's amazing to see her blog grow and develop. She's a babe I someday hope to meet. Matt's the only male in my sidebar this month, which automatically earns him a crown I reckon. He's an amazing lifestyle blogger & I'm so glad to have featured him this month. Jasmine was blogging about cat videos during the month and I had to say this made me love her even more. It's also been a pleasure to have Sam in my sidebar and get to know her more! Her blog is a little of everything which I adore. Kirstie's blog has become one of my faves this month! She's a perfect example of why advertising can be so good. It helped me get to know her and her blog and I've fallen head over heels! Her photos are GOALS. Lis is another angel who has graced my sidebar and left me a huge fan! I'm so glad to have this girl (her content is amazing!). And finally we have Livvy who has written about some great stuff this past month, like not drinking.
It's fair to say I've spent more time reading blogs this month. I've enjoyed sitting down and getting lost in someone's little online world, it's so cool.
Downsides to the month..? Probably just not getting much time 'off' as always haha. Must try harder…
How did February go for you guys?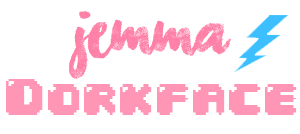 Keep up to date with my latest posts by following me! 🙂
Bloglovin – Twitter – Instagram – Pinterest – Facebook

INSTAGRAM
TWITTER
PINTEREST
*Any items sent for review are written about 100% honestly and in my own words. Sometimes collaborative content and partnerships with brands will appear on this blog. Affiliates links are used throughout this blog.