Bonjour you gorgeous folk! I hope the week has been treating you kindly so far, and you're full of positive vibes and all that. It's been a SUPER busy one for me, with an extra workload and my partner's family visiting; so I haven't blogged as much as usual admittedly.
Today though I wanted to jump right back in with some beauty products I've been raving about lately to anyone who will listen! The Daily Exfoliating Cream and Hydra Gloss products from Jurlique have been on my radar for a few weeks now. You may remember last month I posted about my favourite Jurlique products (the Rosewater Balancing Mist and Rose Hand Cream) and how much they had helped my skin. Well since then I've been trying out the exfoliating cream and glosses, and can confirm I love them just as much!
The exfoliating cream (£35) is a softer, smoother and kinder alternative to the tough and grainy exfoliators I'm used to using. While I do appreciate a good scrub every now and again; I have found this cream to be an absolute dream. It's something I've been using on a daily basis while in the shower, and found it washes away dead skin to leave me looking like a porcelain goddess (if I do say so myself!). My skin is brighter, smoother and nourished, and I've found I'm much more confident without makeup these days. In fact, anyone who follows me on Snapchat or Periscope will know I regularly go bare, I'm just not as self conscious as I used to be, and I'm happy to say it's down to this product. While the natural look won't be my thing everyday (I bloody love makeup too much), it's fair to say I am now giving my skin a few more regular breaks from foundation etc, and I think that's great to be honest.
As for the Hydra Glosses from Jurlique; they've been life savers during this Winter weather (thank god Spring is just about here). While I love nothing more than a bright lippie while out and about, I never wear any when I'm just chilling at home. Too much fuss for just working at a desk, eating and smudging it everywhere, haha. These glosses have been a fab replacement that I've appreciated so much, that I've been recommending them to family and friends. Even my mum who hates makeup/lipstick/glosses/anything girly (I swear we ARE related) tried them and found she liked them. That's definitely worth a mention, if you knew my mum you'd appreciate the gravity of this statement a little more! I've been keeping one of these glosses on my desk, and one near my bed; so I'm never far from a nourishing pick me up. I have two shades; 'Neutral' – a natural clear/nude & 'I'm Blushing' – a pretty pink tone.
I'm now in the process of building of a great collection of Jurlique products, I want everything! So far I have hand washes, hand cream, a face mist, lip glosses, and the exfoliating cream; and not one has let me down.
I'm now a huge Jurlique fan and I'd love to know what other products you guys would recommend from them?
Thanks guys!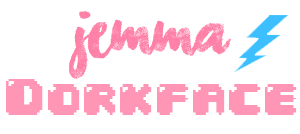 Keep up to date with my latest posts by following me! 🙂
Bloglovin – Twitter – Instagram – Pinterest – Facebook

INSTAGRAM
TWITTER
PINTEREST
*Any items sent for review are written about 100% honestly and in my own words. Sometimes collaborative content and partnerships with brands will appear on this blog. Affiliates links are used throughout this blog.