Last week I decided to pop into Boots and pick up a few little treats for myself, since I've not been feeling my very best lately and I thought it might cheer me up. And you know what? It did a little, haha.
I picked up Seventeen On The Spot Foundation, Seventeen Stay Time Long Wear Primer, Natural Collection Lip gloss, Soap & Glory Kick Ass Just Bright Concealer, Soap & Glory Shea Butter Sugar & Peach Body Polish and the Soap & Glory Sexy Motherpucker Gloss Stick.
The only thing I bought which I had already tried is the Body Polish from Soap & Glory. It's one of my favourite exfoliators and I couldn't resist repurchasing a small pot. However everything else is a brand new purchase for me, not been tried before. I'd been keen to delve into the Seventeen beauty brand for a while, so I'm happy to try out their Primer and Foundation since they are such bargain prices.
I love my Collection concealer more than anything, but I really wanted to try out the Soap & Glory Just Bright Concealer for a nice change. Plus that lilac packaging is just so beautiful isn't it?!
A new season is always a great chance to try out new products I think, and I'll probably be buying a bunch more makeup and beauty products soon. I'll let you guys know how I get on with these products soon too if you like 🙂
Have you been buying any new products?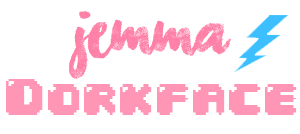 Keep up to date with my latest posts by following me! 🙂
Bloglovin – Twitter – Instagram – Pinterest – Facebook

INSTAGRAM
TWITTER
PINTEREST
*Any items sent for review are written about 100% honestly and in my own words. Sometimes collaborative content and partnerships with brands will appear on this blog. Affiliates links are used throughout this blog.