Spring is officially here, according to Google anyway; though I'm yet to see any real sunshine or daisies. However I've got myself all excited for refreshing my wardrobe a little, especially as it's my birthday in just over 3 weeks, and I just might get the opportunity to ask for something special.
I've been wondering about indulging in a brand new bag the past few weeks, and I was browsing the House of Fraser website looking at satchel bags, when I found the above.
There was one DKNY black bag I simply loved and couldn't not put on my wishlist, but the rest as you can see are colourful and perfect for Spring. I'm naturally drawn to the baby pinks more than anything though! From top to bottom, left to right, they are: Coccinelle Neutral Medium Satchel Bag, Ralph Lauren Tate Blue Satchel Bag, DKNY Chelsea light pink small satchel, DKNY coated logo black satchel, Coccinella Mel yellow satchel bag, Coccinelle Arlettis light pink satchel bag. I think my favourite is probably the third one; the pink DKNY Chelsea bag – look how adorable it is!
Do you guys have a wishlist for the new season?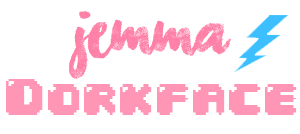 *Post in collaboration with House of Fraser
Keep up to date with my latest posts by following me! 🙂
Bloglovin – Twitter – Instagram – Pinterest – Facebook

INSTAGRAM
TWITTER
PINTEREST
*Any items sent for review are written about 100% honestly and in my own words. Sometimes collaborative content and partnerships with brands will appear on this blog. Affiliates links are used throughout this blog.