If you don't already know it; I'm a sticker obsessive guys. I don't just mean I like decorating the odd notebook here and there. I mean I have a huge box just for stickers. I collect them, I crave them, and I obsess over where I will use them. I'm so precious with them too, especially if they're super special.
So this week, I got the cutest mail ever from the lovely Kayley; an illustrator who has inspired me for a long time now. We got talking on Instagram ages ago, and ever since then I've been obsessed with this girl. She's a bloody delight!
Anyway, the point is; I put in an order on her Etsy shop recently, for the cutest darn stickers ever (I just couldn't resist) and she included some other ADORBS things in my mail, so I basically squealed at the postman when it arrived.
Colourful or what? This girl knows me well, and I appreciated the rainbow burst that awaited me. In my lovely package of happiness was EXTRA stickers (I die), the cutest postcard, a lifetime membership card because I'm an official princess now, a beautiful print and one of Kayley's brand new colourfing notebooks she's going to be selling soon! YAY.
I wanted to share the love today because I love Kayley, and I ADORE her work. It's fun. unique, colourful and always pretty. Plus getting this in the post basically made my month!
Have you received anything nice in the post recently?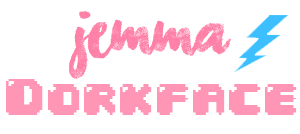 Keep up to date with my latest posts by following me! 🙂
Bloglovin – Twitter – Instagram – Pinterest – Facebook

INSTAGRAM
TWITTER
PINTEREST
*Any items sent for review are written about 100% honestly and in my own words. Sometimes collaborative content and partnerships with brands will appear on this blog. Affiliates links are used throughout this blog.