The past few weeks I've had the pleasure of trying out a new skincare brand, Klairs from Koja Beauty; a korean skincare brand. You probably all know by now, I'm always collecting more and more skincare. I just can't seem to stop myself, I love it! The feeling of beautiful creams, potions and masks that brighten, moisturise and help clear my skin is something I never take for granted. For those days when you want skin confidence, when you don't want to wear makeup, but you still want to feel beautiful. I'm always chasing that feeling.
So I was really keen to give Klairs products a go, to see if I could capture that feeling once again with this brand. The first product I tried properly was the Rich Soothing Cream*. I added it to my skincare basket I keep in my bathroom, ready for after each shower. Once my skin was washed and thoroughly cleared of makeup, I would apply this gently all over my face in quick, circular movements. The texture is light and soft, soaking into my skin instantly without feeling oily. It has a luxurious affect, leaving my skin feeling nourished and soothed. At first I thought this cream would be too rich for day wear, and kept it only for before bed. But I soon found the lightweight texture was easily acceptable for daytime, and I've found myself applying this before my makeup each day. It leaves me feeling soft and rather lovely. To be honest, the only sort of downside is the very subtle scent it has when applying. I'd describe it as almost 'medicinal' if that makes sense? But this scent is SO subtle, it didn't bother me, and it disappears completely once soaked into the skin anyway. So I'm extremely happy with this product.
The next product I tried was the Klairs Rich Moist Soothing Sheet Masks*. I had never tried any sheet masks before this product, so I didn't know what to expect. As I pulled the sheet out of the packet and placed it over my face Hannibal Lecter style, I noticed how soaked in the moisturising essence it was, and I worried this would leave me caked in product, and oily. Not great for my T zone. However, I tried it anyway and left it on for the recommended 15-20 minutes while editing photographs. I felt quite funny to be honest, haha. But the sheet stayed in place nicely, and I noticed my skin really soaked up the moisturising oils in those 20 minutes. By the time came to remove the sheet, it was much less 'soaked' than before, and I simply rubbed the rest of the product into my skin thoroughly until gone. I noticed immediately how smooth my skin felt, it had made such a great difference! Especially around my chin, which can get dry and sometimes ever so slightly pimply. It felt smooth as could be, soft and supple too. I needn't have worried about an oily T zone, my skin felt utterly nourished. I used the sheet masks once a week, for a nice extra treat; and now that I've ran out, I'll be purchasing more!
The final product I've been trying is the Klairs Illuminating Supple BB Cream*. This was the only product I was really unsure of beforehand, because I'm just not a BB cream sort of girl. I can see the appeal of them, and get why people love 'em – especially in Summer when you might want less coverage, and something much lighter on your face. But me? Hmm… to be honest, I'm pretty okay with still doing a full face in Summer. I've found foundations I love, that still keep me looking 'done up' even on the hottest of days, and I'm happy with that. Any day where I want something lighter? I usually go without any face makeup all together. But could this BB cream change my mind?
The texture of this BB cream is light and soft, which made it easy to sweep over my face with a brush. As expected, it gave me a 'barely there' sort of coverage, but I found I really liked how it illuminated and brightened my dark areas (under my eyes) and evened out those red, patchy areas (around my nose). My favourite thing about this was how much better my eyes looked, they looked a lot fresher and prettier with a quick sweep of this cream, and it saved me time applying lots of concealer, which was great.
I'm still not sure I'd replace my foundation with this, but I can definitely see the benefits now. As soon as Summer hits properly here I'll be willing to try this on days I'd usually go without makeup, and see if I love the result. I imagine I'll be happy with that to be honest, as the application is so lightweight and easy.
Overall I'm really happy with Klairs products, especially the sheet masks which have become a fave of mine now! If you'd like to try any yourself, visit Koja Beauty and see what tempts you.
Have a great day guys!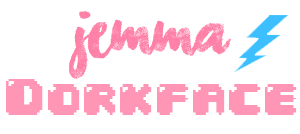 *Products provided for review.
Keep up to date with my latest posts by following me! 🙂
Bloglovin – Twitter – Instagram – Pinterest – Facebook

INSTAGRAM
TWITTER
PINTEREST
*Any items sent for review are written about 100% honestly and in my own words. Sometimes collaborative content and partnerships with brands will appear on this blog. Affiliates links are used throughout this blog.