April is coming to a close, WHAT?! We're basically half way through the year and it feels like just a moment ago I was putting the Christmas tree away. April has been a weird month for me overall, but there's been plenty of great highlights; including my advertisers this month. They've been a fantastic bunch that I'm so grateful to have supporting me, and I'd be SO thankful if you guys gave them a little visit, or follow. After all, the blogging community only works if we all show support wherever we can 🙂
I'll introduce each blogger & give you an overall view of what they're about and why you should follow them. Enjoy!…
Blog: Two Different Worlds.
About: Angi is the creator of one of my favourite blogs, and I really think you guys will love it too. She takes the most beautiful, girly photographs and covers a range of topics from lifestyle topics, anything cute and creative, and awesome beauty features. Her Instagram is also a pastel heaven of everything pink and princessy!
Recent Blog Post: Tofu Cute; The Kawaii Shop.
Blog: Shifting Tales.
About: Patti is a twenty something travelling bookworm, sharing her thoughts and passions through her blog. You can regularly find life updates, music and playlist recommendations, and of course her love for reading. Definitely worth checking out!
Recent Blog Post: Sassy Books; Harry Potter and The Philosopher's Stone.
Blog: Wishes, Hopes & Dreams.
About: Fiona's blog is a delightful combination of lifestyle, beauty, stationery, food and helpful blog tips. There is something for everyone which is what I LOVE about blogs like this, and she has a fantastic, kind personality on top of that too!
Recent Blog Post: My Art Collection.
Blog: The Bell Jar.
About: Emily is a lifestyle and beauty blogger who concentrates on cruelty free products, and shares snippets of her life and loves too. She loves fiction, feminism, cocktails and rock music – a girl after my own heart! She is a fantastic source of honest and beautiful writing, with passion and genuine interest in a range of awesome subjects.
Recent Blog Post: Lush 'Angels on bare skin' Cleaner review.
Blog: Ginger Mum.
About: Amanda is an all round blogger sharing her beautiful photography within a range of lifestyle, beauty and style posts. With a background as a fashion and beauty director for a luxury beauty company; Amanda is a fantastic source of in depth knowledge and insight that you'll love.
Recent Blog Post: Take a Mum's Day Off With Crocs.
Blog: BubblyBex3
About: Bex is a wonderful, friendly, positive source of loveliness in the bloggosphere, and her blog is a combination of all the things she's interested in. You can find lifestyle and beauty posts, and she's even delved into the world of Youtube now! I'm so proud of her as she's doing fantastic, and I think you guys will love her.
Recent Blog Post: BubblyBex3 is on Youtube.
Blog: Cassy Fry.
About: Cassy's blog is a total creative world of lifestyle posts, artwork, music, poetry, adventures and much more! Cassy is an inspiring and amazing blogger who I can always draw positive vibes from.
Recent Blog Post: Helen Muspratt; Photographer at Pallant House Gallery.
Blog: Zoerdo.
About: Zoe's blog is a place for her to share lifestyle posts on a range of issues, snippets of her life, beauty reviews and tips, and much more! She takes wonderful photos and always shares honest and thoughtful posts that I enjoy. and I think you guys will too!
Recent Blog Post: My Teenage Mistakes.
Blog: Cupventure.
About: Sassy is an all round lifestyle blogger with a love and interest for sharing what she's been up to, health and fitness, movies, food and baking, stationery and much more! I love that there's something for everyone, and it's definitely worth popping her a visit 🙂
Recent Blog Post: PIIT Stop; My First PIIT28 Attempt.
Take a moment to find a new blog to love, and share yours below too! 🙂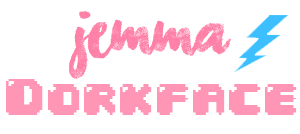 Keep up to date with my latest posts by following me! 🙂
Bloglovin – Twitter – Instagram – Pinterest – Facebook

INSTAGRAM
TWITTER
PINTEREST
*Any items sent for review are written about 100% honestly and in my own words. Sometimes collaborative content and partnerships with brands will appear on this blog. Affiliates links are used throughout this blog.