You may have seen all the excitement last week on social media about the #NWMeet event in Liverpool, and I was lucky enough to attend. The lovely Katy was kind enough to arrange the bestest day ever for a bunch of us, and I had so much fun seeing old bloggy friends and making new ones.
The event itself was held at Ameriesko in the center of Liverpool, downstairs in the venue. I met up with a bunch of lovelies beforehand to go together, and we were a loud bundle of excitement and laughter. I was even reunited with my one and only JIV haha.
We enjoyed a fantastic chat and demonstration from a lovely lady from Weleda, and their Skin Food is amazing! We tried some at the event and it felt so rich and nourishing. We got plenty of generous samples of it in our goody bags, so no doubt I'll be enjoying that over the next few months as the Summer dries my skin out!
There was also an AMAZING raffle on the day; to win a whole host of beauty products, homeware, fashion accessories and even alcohol! I was lucky enough to win in the raffle, and although everyone expected me to choose that sweet nectar that we call Gin – I went with a GORGEOUS Yoshi handbag because I couldn't resist it. And I heard we raised over £200 for the charity MIND, so that was lovely! All down to Katy being a superstar.
And now the good bags. Oh my lord the goody bags; they we're amazing.
Katy managed to secure products for all of us from the likes of Loreal,
Makeup Geek, Blistex, Yoshi, Weleda, Elegant Touch, Prismologie, Derma V10, I Love…, MOA, and many many more.
I'll definitely be doing a follow up post on the products I was lucky enough to be given, but you can see for yourself here there was a lot of treasures in our bags.

A huge thank you to Katy for being super organised, hard working, kind and a downright babe. It's a pleasure to have attended! And it was so lovely meeting some people I've been dying to meet for a while. Sorry if I was too loud/giggly/annoying!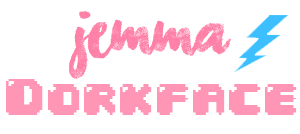 Keep up to date with my latest posts by following me! 🙂
Bloglovin – Twitter – Instagram – Pinterest – Facebook

INSTAGRAM
TWITTER
PINTEREST
*Any items sent for review are written about 100% honestly and in my own words. Sometimes collaborative content and partnerships with brands will appear on this blog. Affiliates links are used throughout this blog.