It's time for another round up of my mailbox bits and bobs, yay! I've had quite a range of things arriving lately, that I've been excited about. There's been a lot in my mailbox, but I've tried to be really choosy and picky with what I share. So grab a cuppa and settle in for a gander at my faves 🙂
I received the fantastic 'My Name Is Girl*' by Nina Cosford from Hardie Grant Books, and I'm definitely an instant fan of Nina's now. Described as 'An illustrated guide to the female mind'; it's a funny, insightful and very comforting collection which I thoroughly enjoyed. In fact this is exactly the kind of book I'd like to create myself one day; something creative, positive and fun. You can find Nina's work here and more Hardie Grant Books here.
I was also thrilled to receive two bracelets* kindly from Jon Richard Jewellery. You may notice I have two matching ones, and that's because I purposely wanted one for me and one for my best friend. I also asked her to choose the bracelets, as I really wanted to give her something special, and Jon Richard's is perfect for special pieces.
I found browsing their collection gave me some fantastic ideas for Christmas gifts, which might seem early but I've already began planning! I especially love their rose gold collection.
My skincare has new additions from Murad; the Invisiblur Perfecting Shield* and the Rejuvenating Hand Cream*. After being baffled by the packaging for the Invisiblur for a while (it comes in a very strange big tube, haha!) – I finally got it open and was IN LOVE with the formula. It smooths and sinks into the skin perfectly and leaves all imperfections really blurred and a little more hidden. I've been using this under my makeup and on makeup free days too! It gives me a little more skin confidence which is awesome. I really liked the hand cream too, but the Invisiblur is definitely a fave.
And finally my last favourite of the last few weeks in my mailbox; is the Look Good Feel Better Foam Applicator Wand* and Antibacterial Sanitiser Foam*. The Foam Wand is SO GOOD! Everyone loves a beauty blender, myself included. But I'll admit I'm not quite as handy with one as I am with a brush in my hand. So the two combined is fantastic. It means my foundation/concealer application is absolutely flawless, leaving my skin looking better than usual and it's easy to use around my nose/eyes. The Sanitiser is a bloody godsend too; the above photos were taken after I'd used the Wand multiple times and cleaned it – and it looks as good as new. The quality is unbelievable!
The best part of LGFB is that it's all based on supporting Cancer based charities and helping people look and feel their best. You can find their range on the likes of Feel Unique, and I think it's a wonderful way to support; as each purchase helps donate towards the charity! So go take a look and see if there's anything you'd like to add to your own collection, and you'll be doing a good deed in the process too!
I hope you guys have enjoyed this peep into my mailbox faves – I love doing these! I'll probably be back in about two or three weeks with a bunch of new faves (I have a feeling it's going to be a very creative/arty collection next!! Don't miss it!).
Have you gotten anything nice in the mail lately?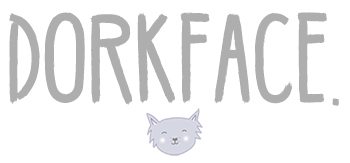 Any product marked with * contains PR sample or is sponsored content.
All views my own. See my disclaimer for more info.
Bloglovin –
Shop my Etsy! –
Twitter –
Instagram –

INSTAGRAM
TWITTER
PINTEREST
*Any items sent for review are written about 100% honestly and in my own words. Sometimes collaborative content and partnerships with brands will appear on this blog. Affiliates links are used throughout this blog.