I'm always looking for new places to buy beauty products. I'm happy to browse shops online and offline, in the hopes of finding some exciting new products or brands to try, or maybe even a bargain too.
One place I hadn't thought of trying until recently, is Ideal World; the home of TV shopping.I really hadn't even ever given it a thought! Probably because I don't tend to ever watch TV. But it seems I've been missing out! Ideal World offered to send out some samples from their extensive beauty range for me, and I was intrigued as to what they had on offer.
I was sent out a wonderful selection of items including*; Liquilift Slender Wrap, Beauty Pro Rejuvenating Collagen Mask, Elizabeth Grant Firming Eye Pads, Elizabeth Grant Hydra Cell Active Hand Cream, Elizabeth Grant Wonder Effect Glycolic Mask, Skinn Full pigment Lipstick, Skinn Luxe Waterproof Eyeliner, Zhuzh! Tan Accelerator, and the Wet Brush Pro.
Quite a lovely bundle eh?!
I was so surprised at the diverse range of brands and products that Ideal World stocked, and more than happy to get exploring around their site. I discovered a wonderful selection of fragrances such as Marc Jacobs, Chloe and much more, and I've also been eyeing up their Gel LED Nail Kit too!
Of all the items I received, I'd say my favourites are definitely the hand cream and the eyeliner. The hand cream is so luxurious, not at all greasy and instantly sinks into your skin. And the eyeliner is SO handy; it has two different use ends, and the colour (mine was Midnight Purple) is phenomenal. I can definitely see me using this a lot during Autumn. The only product I might not use (might, but we'll see) is the Tan Accelerator; and only because I don't tend to use fake tan unless it's for special occassions where I'm wearing an outfit I feel requires it. But still overjoyed at everything anyway!
The quality of the products are amazing and I'm so glad I've found a new little hotspot for all my beauty need (and much more!).
Have you guys ever tried anything from Ideal World?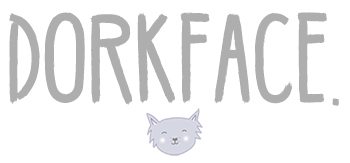 Any product marked with * contains PR sample or is sponsored content.
All views my own. See my disclaimer for more info.
Bloglovin –
Shop my Etsy! –
Twitter –
Instagram –

INSTAGRAM
TWITTER
PINTEREST
*Any items sent for review are written about 100% honestly and in my own words. Sometimes collaborative content and partnerships with brands will appear on this blog. Affiliates links are used throughout this blog.