Happy Sunday one and all!
I've been having the best weekend ever, and I feel like I'm finally 'myself' again after about a month of being a bit iffy. It's probably because I've been catching up on all my work, so I'm less stressed, and I have new projects I'm excited about.
I was so happy that my last post about Working From Home got a good reception – thank you all for reading it! I know it was a little bit long, but there was so much that needed to be said, explained, and mentioned really 🙂 But thank you for all the support, it's meant the world to me!
I'm absolutely thrilled that our flat is looking more and more Autumnal everyday, I'm getting right in the spirit! I've been trying out a few cute DIY projects that I'll share with you guys soon, and you may have seen I now have Halloween bunting available on my Etsy to get ready for the upcoming holiday. I know it's over a month away, but I like to make the most of it! I think it'll be cute to use for Halloween themed Youtube videos too!

This week I've been reading The Virgin Suicides by Jeffrey Eugenides, after meaning to for years! I always loved the movie, so I'm glad to finally be trying the book. I'm about half way through and enjoying it so far, but I'll keep you all updated.
The Gilmore Girls marathon continues on; Gary and I are now at the end of Season 2, and will hopefully catch up to the rest of the world before the new ones come out next month. I can't believe I never watched it before now! Also, on the subject of TV shows; Criminal Minds is back at the end of this month- YAYAYAYAY! Obsessed.
If you have me on Snapchat (JemmaMorgan) you may have seen this week I visited my Mum and brother to see their new puppy; and he's such a cutie!
I'm in love with him! I have a feeling I'll be visiting Mum a lot more than usual to take him on walks haha. His name is Rodney which is kind of hilarious.
Other little highlights this week have been my new paintbrushes arriving (woo!), decorating my journal to make it all Autumnal, planning out Christmas gifts for people (yes, really!) and enjoying more time with Gary while he's been off work.
How about you guys, what have you been up to this week? 🙂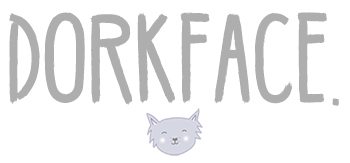 Any product marked with * contains PR sample or is sponsored content.
All views my own. See my disclaimer for more info.
Bloglovin –
Shop my Etsy! –
Twitter –
Instagram –

INSTAGRAM
TWITTER
PINTEREST
*Any items sent for review are written about 100% honestly and in my own words. Sometimes collaborative content and partnerships with brands will appear on this blog. Affiliates links are used throughout this blog.