Hi guys! Happy Friday, I hope you're all looking forward to the weekend.
I'm really excited about my whole new look here on the blog – you may notice things look a little different and I'm really excited about it. There are a few tiny tweaks that need doing still, but I definitely feel like this blog represents me a little more now. Plus I now get a creative little header, which I think suits me more!
Anyway, for the best few weeks Gary and I have both been enjoying a few little treats that I wanted to chat about today – and I thought you guys would like! 🙂
I've been trying out some amazing bits from Dirty Works lately – and I bloody love the brand now! First impressions were great because I love anything bright and colourful; basically happy looking products I guess. I have the Detox Mud Mask(£5), Body Butter Light(£4.00), Hand Cream (£2.50) and Overnight Facial Lift(£8).
But even after trying out the products for the last few weeks; I'm still a happy bunny. Each one felt luxurious, beautiful, soft and smoothing. I have been feeling like a princess all over thanks to this range – and you can buy all of these products for just over £20, which I think is an absolute bargain. My favourite of all is the all over Body Butter probably, but they're all so nice. Plus they smell GORGEOUS.

Gary's been really happy the past few weeks too; because I treated him to a bunch of awesome products from Debenhams men's range*.
In total I chose for him the following;
Babyliss face and body grooming kit (keep the hairy bugger sorted),
True utility microtool (make him feel all grown up with his tools),
Wild and Wolf hip flask (because we both enjoy a drink..),
Kermit bowl (he's a huge Muppets fan!),
Kermit oven mitt,
Mint headphones (because I'm probably gonna steal them tbh),
and the biggest bar of Dairymilk ever!
I didn't tell him I'd ordered them all for him, so he was truly surprised and thrilled when the huge box arrived addressed to him. He was even more surprised when I mentioned it was from Debenhams, he didn't realise what an awesome range of gifts they had!
So it's fair to say we've both felt thoroughly pampered and spoiled lately, two happy little bunnies.
Now to dig into this Dairymilk… 😉
Have you guys treated yourselves to anything lately?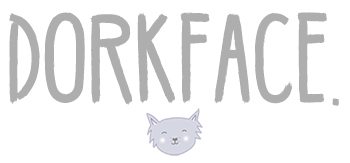 Any product marked with * contains PR sample or is sponsored content.
All views my own. See my disclaimer for more info.
Bloglovin –
Shop my Etsy! –
Twitter –
Instagram

INSTAGRAM
TWITTER
PINTEREST
*Any items sent for review are written about 100% honestly and in my own words. Sometimes collaborative content and partnerships with brands will appear on this blog. Affiliates links are used throughout this blog.