A quick post today to share my joy at finally trying some of Superdrug's own B. range of makeup products – yay!
I recently logged onto Superdrug's website and filled my basket with my usual loves, when I spotted the B. makeup range which I realised I'd never tried before. They had some fantastic bargains on, so I didn't see the harm in adding a few things from the range on there too! Any excuse to buy more makeup really.
I tried the B. Stunning Vibrant Eye Shimmer in 'Tropic', B. Brilliant Rich Colour Lip Gloss in 'Berry Crush', B. Quick Professional Finish Nail Polish in 'Pink Minx' and the B. Rich Intense Colour Lipstick in 'Cupcake'.
I don't know why I was mostly attracted to red/pink shades, but there we go. I thought the eye shimmer was alright but nothing too special. It applied well, and sat great on my lids, but I think I'm just a fan of something that packs more of a punch in terms of colour/vibrance.
The nail polish is absolutely PERFECT, applying so smoothly and evenly, and even better – drying within seconds! I'm an absolute clutz and I nearly always smudge my nail polish, so this at least minimizes that chance a lot! Yay. I'll be buying more shades.
The lipgloss is quite nice, and the pink lipstick is just gorgeous – however I'm probably going to be sticking to plums/violets/autumnal shades for a while. So this will make more of an appearance on my lips when we enter the warmer months again…
Have you guys ever tried the B. range from Superdrug?
What other products do I need?!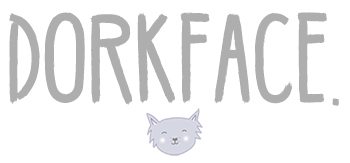 Any product marked with * contains PR sample or is sponsored content.
All views my own. See my disclaimer for more info.
Bloglovin –
Shop my Etsy! –
Twitter –
Instagram –

INSTAGRAM
TWITTER
PINTEREST
*Any items sent for review are written about 100% honestly and in my own words. Sometimes collaborative content and partnerships with brands will appear on this blog. Affiliates links are used throughout this blog.